Portal Site for Russellian in Japan
(a Japanese website, desigend by Akiyoshi MATSUSHITA)
Bertrand Russell, 1872.05.18 - 1970.02.02

<!a href="NEWINDX-e.HTM"><!IMG SRC="NEWICON.GIF"> Since: Jan. 1st, 2006
About this homepage / → Japanese portal site
The best life is one in which the creative impulses play
the largest part and the possessive impulses the smallest.


(Left)By Sakurako+Comic / (Right)<!a href="MAKINO.HTM" TARGET="_blank">From Late Prof. Makino's Library




)


Web Master's Profile (in Japanese)


A Liberal Decalogue, 1951
To edith - a poem
Bertrand Russell in YouTube
Bertrand Russell Quotes of the Day 366
[Russell Quote of the Day, May. 26, '15]

Most histories leave the battlefield as soon as the battle is over ; by the simple expedient of lingering on it for another twelve hours a completely different picture of war is produced. This is done, not by suppressing facts, but by giving more facts. And what applies to battles applies equally to other forms of cruelty. In all cases it should be quite unnecessary to point the moral ; the right telling of the story should be sufficient. Do not moralize, but let the facts produce their own moral in the child's mind.
From: On Education, especially in early childhood, 1926, Pt. 2:Education of character, chap. 11: The importance of other children..


back numbers

Russell's library , Aug. 1972.
(From late Prof. Makino's album)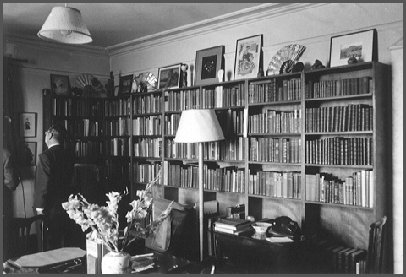 enlarge!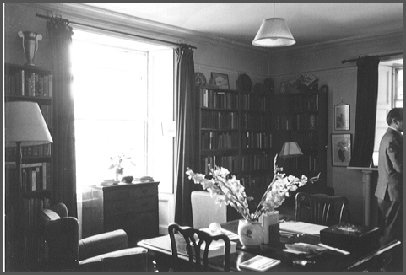 enlarge!