Portal Site for Russellian in Japan
(a Japanese website, desigend by Akiyoshi MATSUSHITA)
Bertrand Russell, 1872.05.18 - 1970.02.02

<!a href="NEWINDX-e.HTM"><!IMG SRC="NEWICON.GIF"> Since: Jan. 1st, 2006
About this homepage / → Japanese portal site
The best life is one in which the creative impulses play
the largest part and the possessive impulses the smallest.


(Left)By Sakurako+Comic / (Right)<!a href="MAKINO.HTM" TARGET="_blank">From Late Prof. Makino's Library

Web Master's Profile (in Japanese)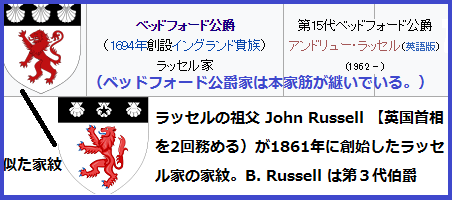 A Liberal Decalogue, 1951
To edith - a poem
Bertrand Russell in YouTube

Bertrand Russell Quotes of the Day 366 Russell Quotes 366 with images
[Russell Quote of the Day, Nov. 30, '16]

The present tendency in all countries is towards a continually increasing interference of the State with the power and functions of the father in the wage-earning class, without any corresponding interference (except in Russia) in other classes. The effect of this is to produce two rather different kinds of outlook among the rich and the poor respectively, with a weakening of the family where the poor are concerned, and no corresponding change as regards the rich. It may, I think, be assumed that humanitarian sentiment towards children, which has caused past interventions of the State, will continue, and will cause more and more interventions.
From: Bertrand Russell: Marriage and Morals, 1929..


back numbers

Russell's library , Aug. 1972.
(From late Prof. Makino's album)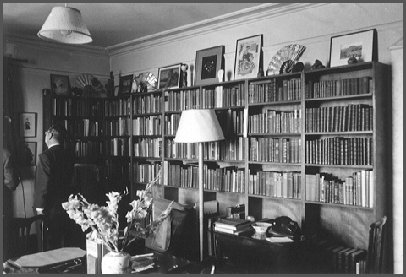 enlarge!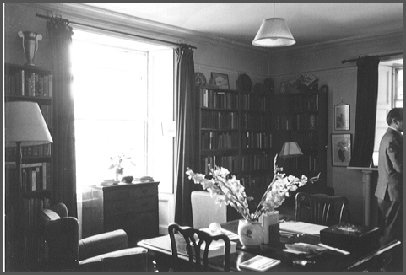 enlarge!