Portal Site for Russellian in Japan
(a Japanese website, desigend by Akiyoshi MATSUSHITA)
Bertrand Russell, 1872.05.18 - 1970.02.02

<!a href="NEWINDX-e.HTM"><!IMG SRC="NEWICON.GIF"> Since: Jan. 1st, 2006
About this homepage / → Japanese portal site
The best life is one in which the creative impulses play
the largest part and the possessive impulses the smallest.


(Left)By Sakurako+Comic / (Right)<!a href="MAKINO.HTM" TARGET="_blank">From Late Prof. Makino's Library

Web Master's Profile (in Japanese)


A Liberal Decalogue, 1951
To edith - a poem
Bertrand Russell in YouTube
Bertrand Russell Quotes of the Day 366
[Russell Quote of the Day, Nov. 28, '15]

It is difficult to think of any instance of a poet who was 'good' at the times when he was writing good poetry. Dante was deported for subversive propaganda; Shakespeare, to judge by the Sonnets, would not have been allowed by American immigration officers to land in New York. It is of the essence of a 'good' man that he supports the Government; therefore, Milton was good during the reign of Cromwell, and bad before and after; but it was before and after that he wrote his poetry - in fact most of it was written after he had narrowly escaped hanging as a Bolshevik. ...
From: Bertrand Russell: The Harm That Good Men Do,1926..


back numbers

Russell's library , Aug. 1972.
(From late Prof. Makino's album)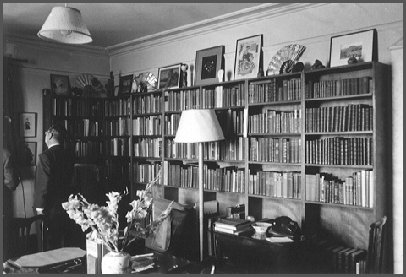 enlarge!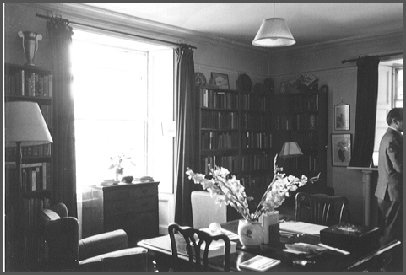 enlarge!