Portal Site for Russellian in Japan
(a Japanese website, desigend by Akiyoshi MATSUSHITA)
Bertrand Russell, 1872.05.18 - 1970.02.02

<!a href="NEWINDX-e.HTM"><!IMG SRC="NEWICON.GIF"> Since: Jan. 1st, 2006
About this homepage / → Japanese portal site
The best life is one in which the creative impulses play
the largest part and the possessive impulses the smallest.


(Left)By Sakurako+Comic / (Right)<!a href="MAKINO.HTM" TARGET="_blank">From Late Prof. Makino's Library




)


Web Master's Profile (in Japanese)


A Liberal Decalogue, 1951
To edith - a poem
Bertrand Russell in YouTube
Bertrand Russell Quotes of the Day 366
[Russell Quote of the Day, July 4, '15]

Geography and history were, when I was young, among the worst taught of all subjects. I dreaded the geography lesson, and if I tolerated the history lesson, it was only because I have always had a passion for history. Both subjects might be made fascinating to quite young children. My little boy, though he has never had a lesson, already knows far more geography than his nurse. He has acquired his knowledge through the love of trains and steamers which he shares with all boys. He wants to know of journeys that his imaginary steamers are to make, and he listens with the closest attention while I tell him the stages of the journey to China. Then, if he wishes it, I show him pictures of the various countries on the way.
From: On Education, especially in early childhood, 1926, Pt. 2:Education of character, chap. 15: The school curriculum before fourteen .


back numbers

Russell's library , Aug. 1972.
(From late Prof. Makino's album)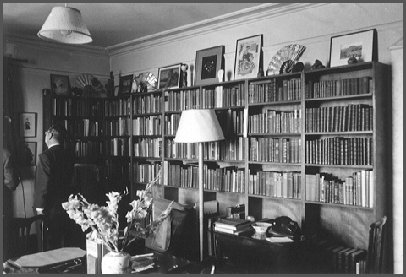 enlarge!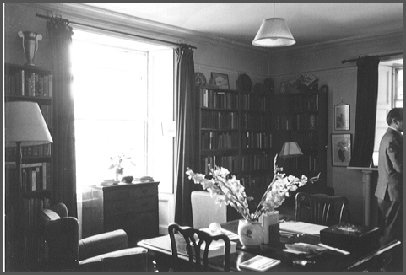 enlarge!