Portal Site for Russellian in Japan
(a Japanese website, desigend by Akiyoshi MATSUSHITA)
Bertrand Russell, 1872.05.18 - 1970.02.02

<!a href="NEWINDX-e.HTM"><!IMG SRC="NEWICON.GIF"> Since: Jan. 1st, 2006
About this homepage / → Japanese portal site
The best life is one in which the creative impulses play
the largest part and the possessive impulses the smallest.


(Left)By Sakurako+Comic / (Right)<!a href="MAKINO.HTM" TARGET="_blank">From Late Prof. Makino's Library

Web Master's Profile (in Japanese)


A Liberal Decalogue, 1951
To edith - a poem
Bertrand Russell in YouTube
Bertrand Russell Quotes of the Day 366
[Russell Quote of the Day, June 27, '16]

Among human beings the co-operation of the father is a great biological advantage to the offspring, especially in unsettled times and among turbulent populations, but with the grow of modern civilisation the role of the father is being increasingly taken over by the State, and there is reason to think that a father may cease before long to be biologically advantageous, at any rate in the wage-earning class. If this should occur, we must expect a complete breakdown of traditional morality, since there will no longer be any reason why a mother should wish the paternity of her child to be indubitable. Plao would have us go a step further, and put the State not only in place of the father but in that of the mother also. I am not myself sufficiently an admirer of the State, or sufficiently impressed with the delights of orphan asylums, to be enthusiastically in favour of this scheme. At the same time it is not impossible that economic forces may cause it to be to some extent adopted.
From: Bertrand Russell: Marriage and Morals, 1929..


back numbers

Russell's library , Aug. 1972.
(From late Prof. Makino's album)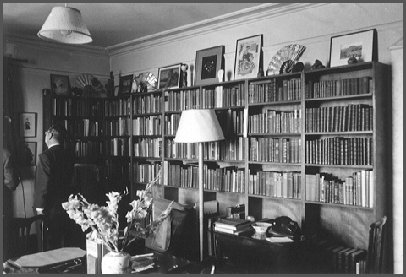 enlarge!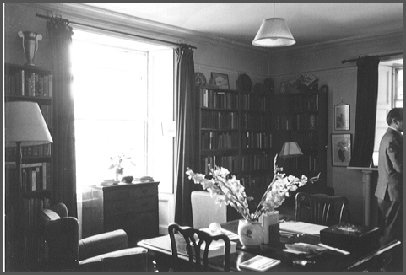 enlarge!