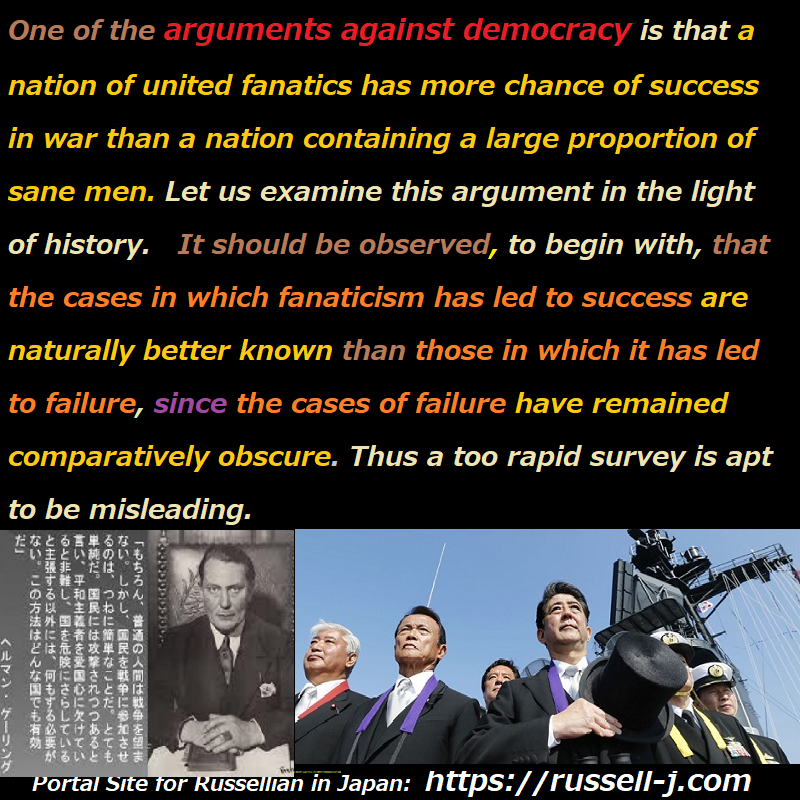 One of the arguments against democracy is that a nation of united fanatics has more chance of success in war than a nation containing a large proportion of sane men. Let us examine this argument in the light of history. It should be observed, to begin with, that the cases in which fanaticism has led to success are naturally better known than those in which it has led to failure, since the cases of failure have remained comparatively obscure. Thus a too rapid survey is apt to be misleading.  
Source:
Power, 1938.  
More info.:
https://russell-j.com/beginner/POWER10_010.HTM
Copyright: (c) Akiyoshi Matsushita (松下彰良) All Rights Reserved.