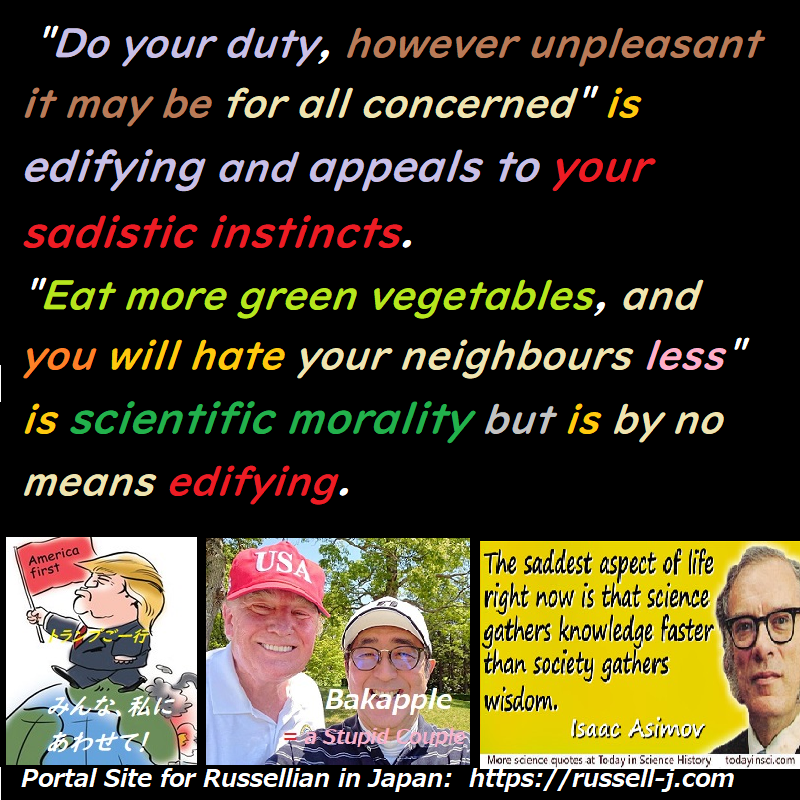 "Do your duty, however unpleasant it may be for all concerned" is edifying and appeals to your sadistic instincts. "Eat more green vegetables, and you will hate your neighbours less" is scientific morality but is by no means edifying.
 Source: "On being edifying" [From: Mortals and Others: Bertrand Russell's American Essays, 1931-1935, v.1 (1975)]
 More info.:
https://russell-j.com/EDIFY.HTM
Copyright: (c) Akiyoshi Matsushita (松下彰良) All Rights Reserved.