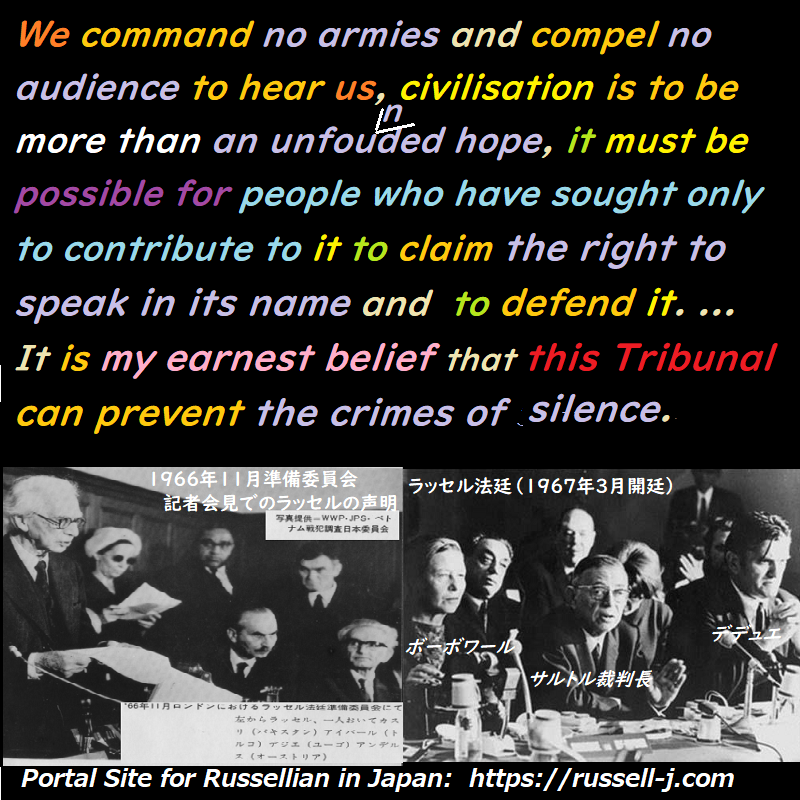 We command no armies and compel no audience to hear us, civilisation is to be more than an unfounded hope, it must be possible for people who have sought only to contribute to it to claim the right to speak in its name and to defend it. ...
It is my earnest belief that this Tribunal can prevent the crimes of silence.
 Source: Speech by Bertrand Russell to press conference called by International War Crimes Tribunal, November 1966]
 More info.: <!a href="https://russell-j.com/beginner/0958HTGO-040.HTM" target="_blank">Not available
Copyright: (c) Akiyoshi Matsushita (松下彰良) All Rights Reserved.