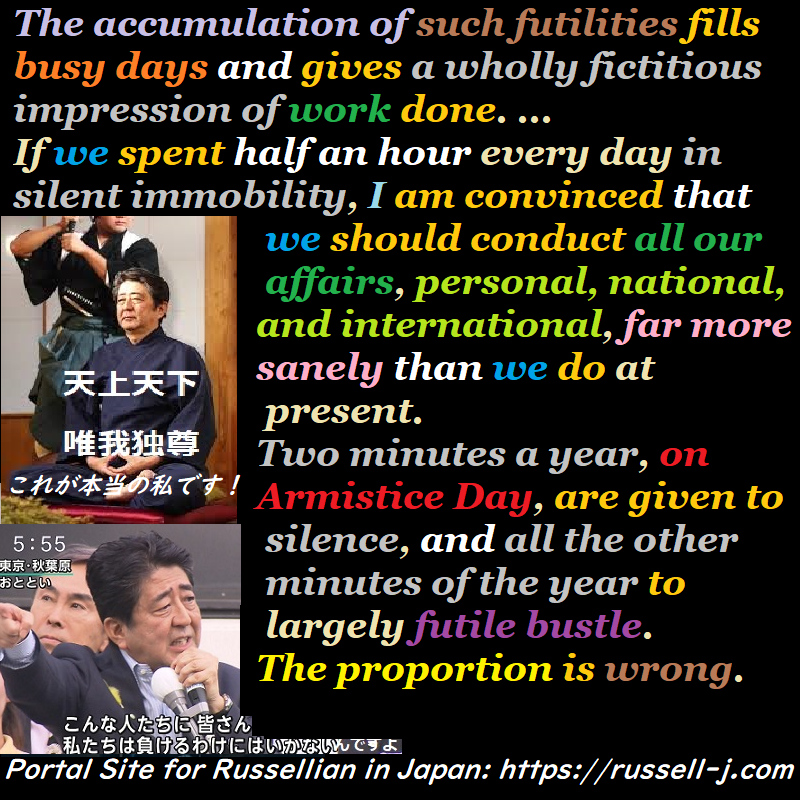 The accumulation of such futilities fills busy days and gives a wholly fictitious impression of work done. ...
If we spent half an hour every day in silent immobility, I am convinced that we should conduct all our affairs, personal, national, and international, far more sanely than we do at present.
Two minutes a year, on Armistice Day, are given to silence, and all the other minutes of the year to largely futile bustle. The proportion is wrong; if the silence were longer, the bustle would be less futile.
Source: Mortals and Others, v.1, 1975
 More info.:
https://russell-j.com/BEING-G.HTM
---