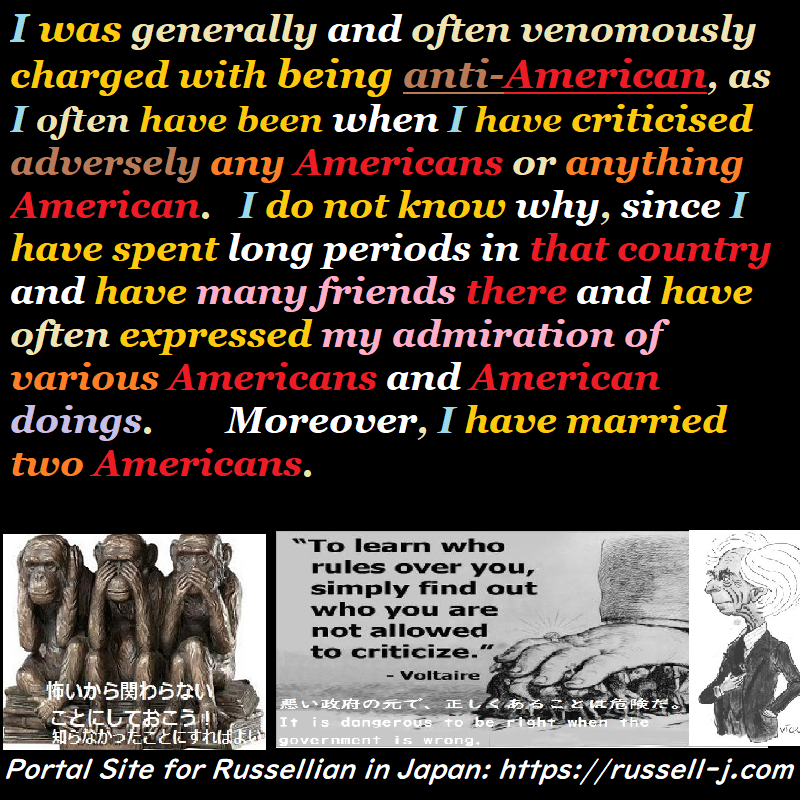 I was generally and often venomously charged with being anti-American, as I often have been when I have criticised adversely any Americans or anything American. I do not know why, since I have spent long periods in that country and have many friends there and have often expressed my admiration of various Americans and American doings. Moreover, I have married two Americans.
 Source: The Autobiography of Bertrand Russell, v.3 chap. 2
 More info.:
https://russell-j.com/beginner/AB32-300.HTM
Copyright: (c) Akiyoshi Matsushita (松下彰良) All Rights Reserved.