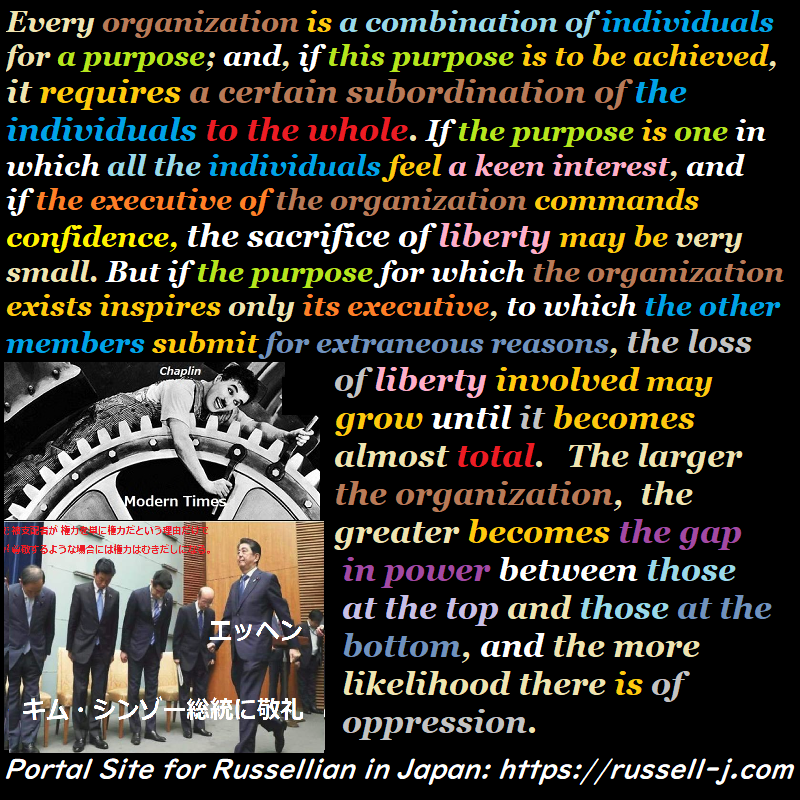 Every organization is a combination of individuals for a purpose; and, if this purpose is to be achieved, it requires a certain subordination of the individuals to the whole. If the purpose is one in which all the individuals feel a keen interest, and if the executive of the organization commands confidence, the sacrifice of liberty may be very small. But if the purpose for which the organization exists inspires only its executive, to which the other members submit for extraneous reasons, the loss of liberty involved may grow until it becomes almost total. The larger the organization, the greater becomes the gap in power between those at the top and those at the bottom, and the more likelihood there is of oppression.
 Source: Bertrand Russell : John Stuart Mill, 1955
 More info.:
https://russell-j.com/beginner/1097_JSM-140.HTM
Copyright: (c) Akiyoshi Matsushita (松下彰良) All Rights Reserved.