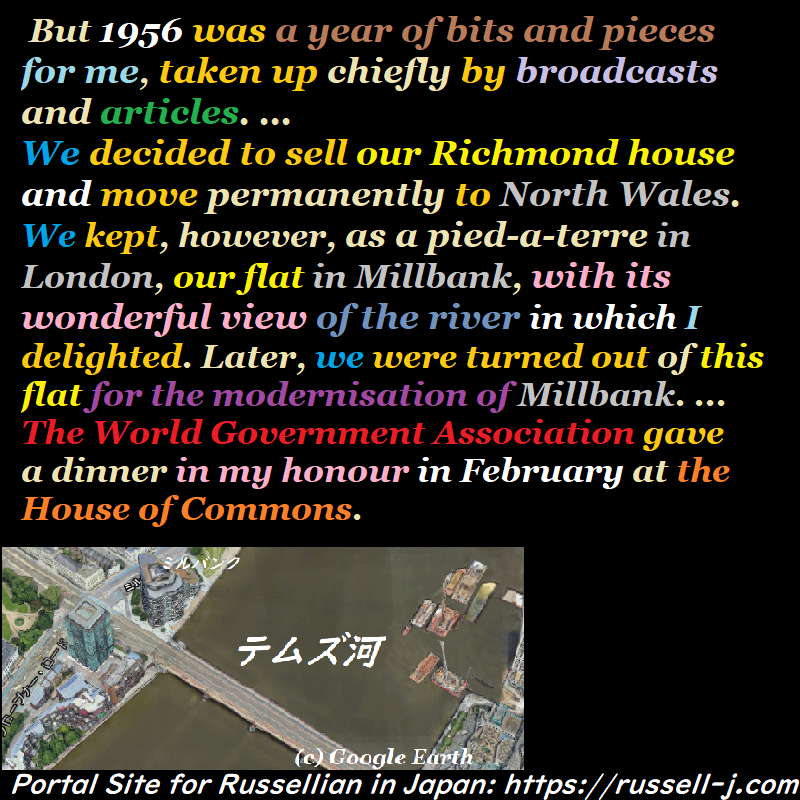 But 1956 was a year of bits and pieces for me, taken up chiefly by broadcasts and articles. ... We decided to sell our Richmond house and move permanently to North Wales. We kept, however, as a pied-a-terre in London, our flat in Millbank, with its wonderful view of the river in which I delighted. Later, we were turned out of this flat for the modernisation of Millbank.... The World Government Association gave a dinner in my honour in February at the House of Commons.
 Source: The Autobiography of Bertrand Russell, v.3 chap. 2
 More info.:
https://russell-j.com/beginner/AB32-280.HTM
Copyright: (c) Akiyoshi Matsushita (松下彰良) All Rights Reserved.