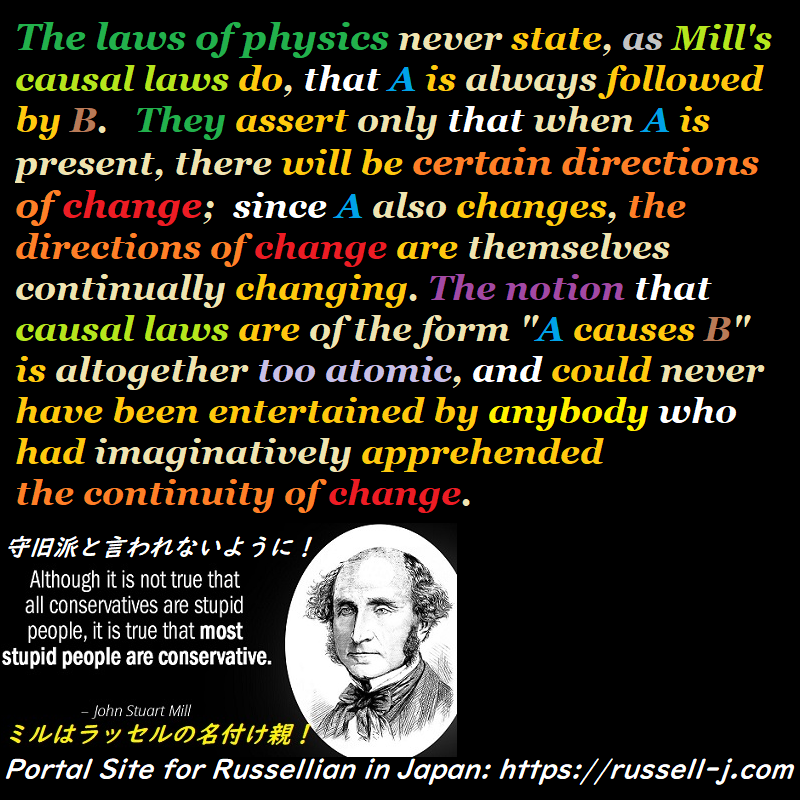 The laws of physics never state, as Mill's causal laws do, that A is always followed by B. They assert only that when A is present, there will be certain directions of change; since A also changes, the directions of change are themselves continually changing. The notion that causal laws are of the form "A causes B" is altogether too atomic, and could never have been entertained by anybody who had imaginatively apprehended the continuity of change.
 Source: Bertrand Russell : John Stuart Mill, 1955.
 More info.:
https://russell-j.com/beginner/1097_JSM-030.HTM
Copyright: (c) Akiyoshi Matsushita (松下彰良) All Rights Reserved.