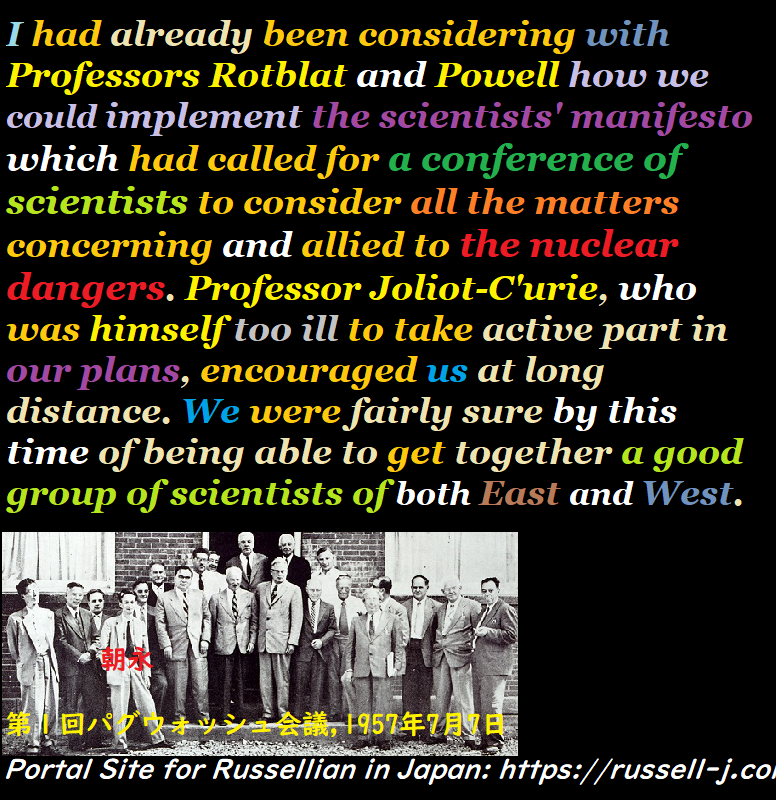 I had already been considering with Professors Rotblat and Powell how we could implement the scientists' manifesto which had called for a conference of scientists to consider all the matters concerning and allied to the nuclear dangers. Professor Joliot-C'urie, who was himself too ill to take active part in our plans, encouraged us at long distance. We were fairly sure by this time of being able to get together a good group of scientists of both East and West.
 Source: The Autobiography of Bertrand Russell, v.3 chap. 2
 More info.:
https://russell-j.com/beginner/AB32-280.HTM
Copyright: (c) Akiyoshi Matsushita (松下彰良) All Rights Reserved.