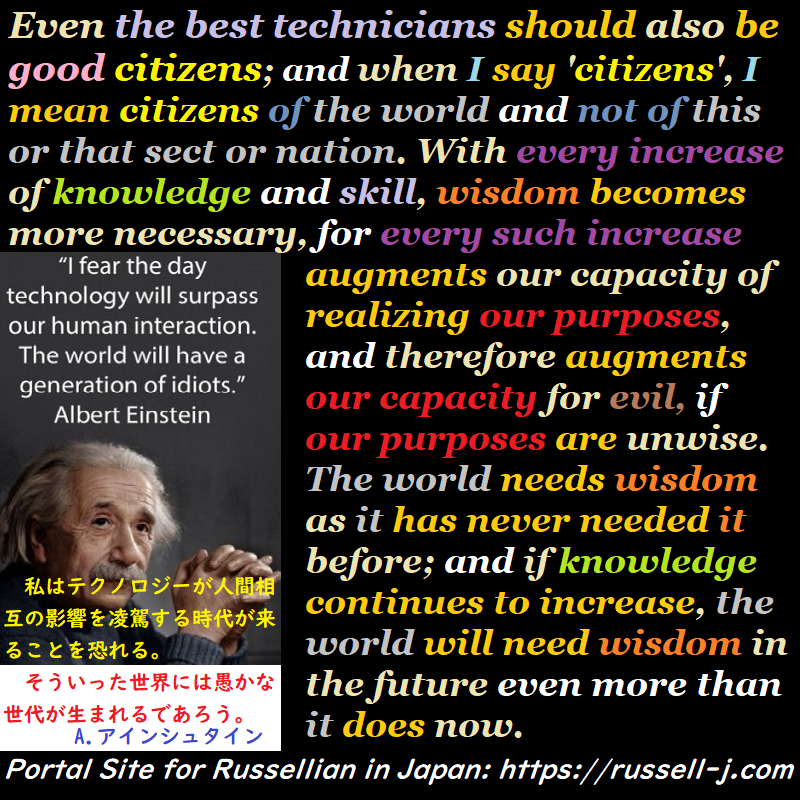 Even the best technicians should also be good citizens; and when I say 'citizens', I mean citizens of the world and not of this or that sect or nation. With every increase of knowledge and skill, wisdom becomes more necessary, for every such increase augments our capacity of realizing our purposes, and therefore augments our capacity for evil, if our purposes are unwise. The world needs wisdom as it has never needed it before; and if knowledge continues to increase, the world will need wisdom in the future even more than it does now.
 Source: Bertrand Russell : Knowledge and Wisdom (1954)
 More info.:
https://russell-j.com/beginner/1073_KW-060.HTM
Copyright: (c) Akiyoshi Matsushita (松下彰良) All Rights Reserved.