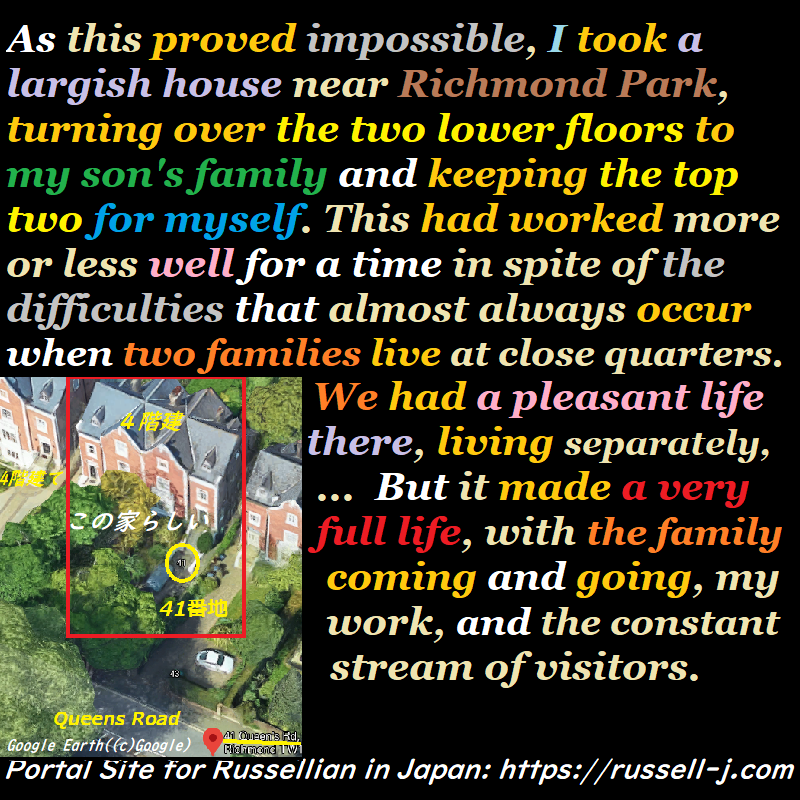 As this proved impossible, I took a largish house near Richmond Park, turning over the two lower floors to my son's family and keeping the top two for myself. This had worked more or less well for a time in spite of the difficulties that almost always occur when two families live at close quarters. We had a pleasant life there, living separately, ... But it made a very full life, with the family coming and going, my work, and the constant stream of visitors.
 Source: The Autobiography of Bertrand Russell, v.3
 More info.:
https://russell-j.com/beginner/AB32-090.HTM
Copyright: (c) Akiyoshi Matsushita (松下彰良) All Rights Reserved.