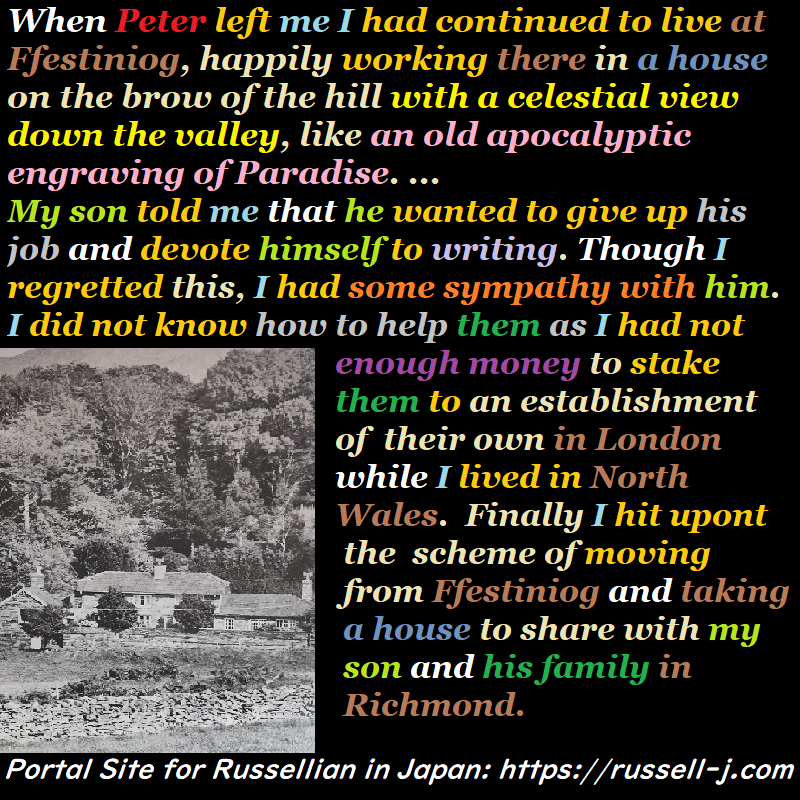 When Peter left me I had continued to live at Ffestiniog, happily working there in a house on the brow of the hill with a celestial view down the valley, like an old apocalyptic engraving of Paradise.... My son told me that he wanted to give up his job and devote himself to writing. Though I regretted this, I had some sympathy with him. I did not know how to help them as I had not enough money to stake them to an establishment of their own in London while I lived in North Wales. Finally I hit upon the scheme of moving from Ffestiniog and taking a house to share with my son and his family in Richmond.
 Source: The Autobiography of Bertrand Russell, v.3
 More info.:
https://russell-j.com/beginner/AB32-080.HTM
Copyright: (c) Akiyoshi Matsushita (松下彰良) All Rights Reserved.