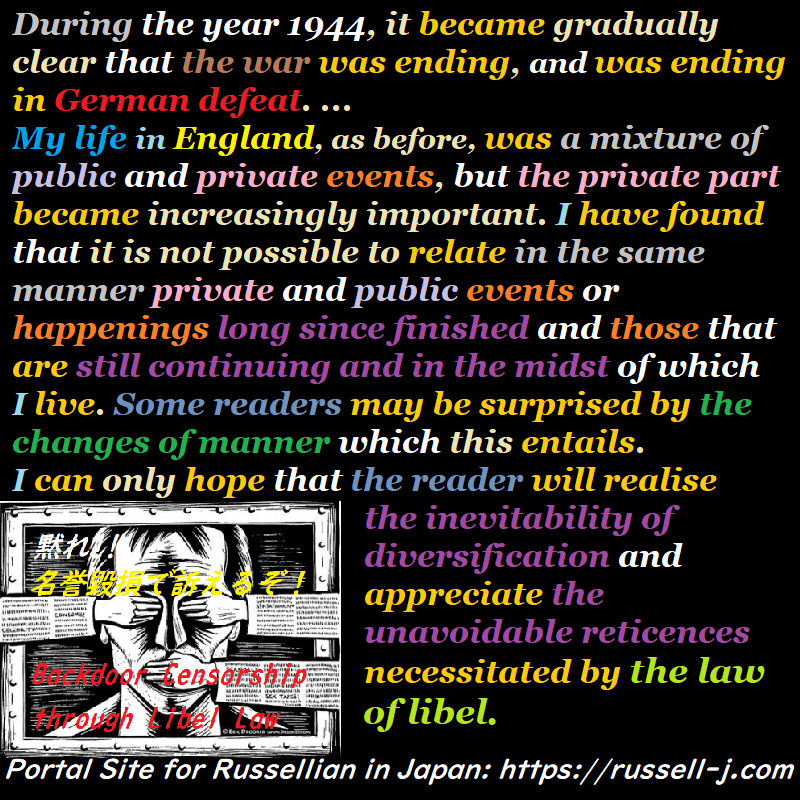 During the year 1944, it became gradually clear that the war was ending, and was ending in German defeat. ...
My life in England, as before, was a mixture of public and private events, but the private part became increasingly important. I have found that it is not possible to relate in the same manner private and public events or happenings long since finished and those that are still continuing and in the midst of which I live. Some readers may be surprised by the changes of manner which this entails. I can only hope that the reader will realise the inevitability of diversification and appreciate the unavoidable reticences necessitated by the law of libel.
 Source: The Autobiography of Bertrand Russell, v.3
 More info.: https://russell-j.com/beginner/AB30-PREF.HTM


Copyright: (c) Akiyoshi Matsushita (松下彰良) All Rights Reserved.