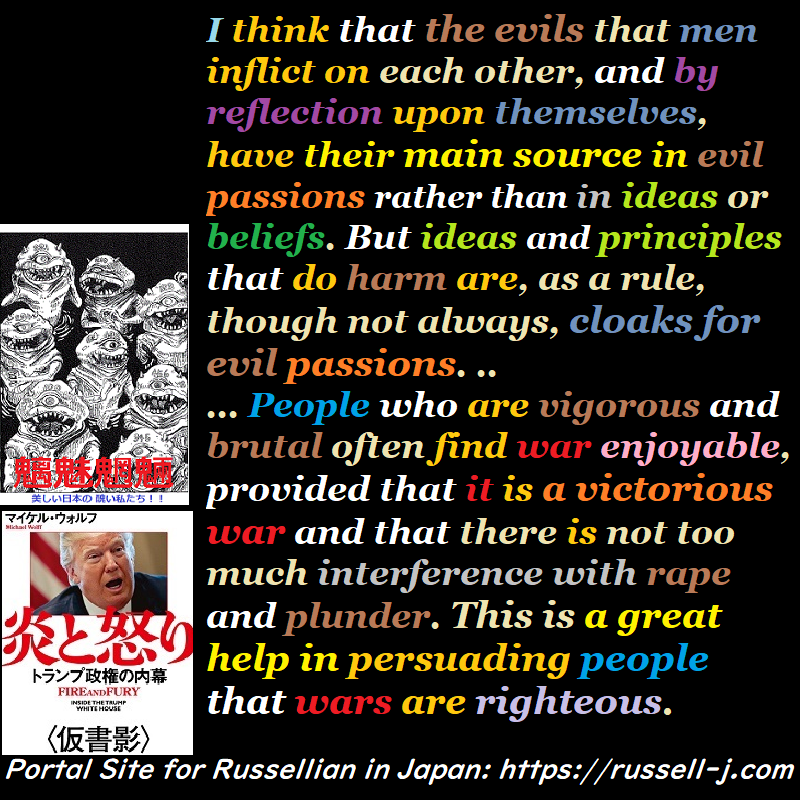 I think that the evils that men inflict on each other, and by reflection upon themselves, have their main source in evil passions rather than in ideas or beliefs. But ideas and principles that do harm are, as a rule, though not always, cloaks for evil passions. ..
... People who are vigorous and brutal often find war enjoyable, provided that it is a victorious war and that there is not too much interference with rape and plunder. This is a great help in persuading people that wars are righteous.
 Source: Bertrand Russell, : Ideas That Have Harmed Mankind,1946
 More info.:
https://russell-j.com/beginner/0861HARM-020.HTM
Copyright: (c) Akiyoshi Matsushita (松下彰良) All Rights Reserved.