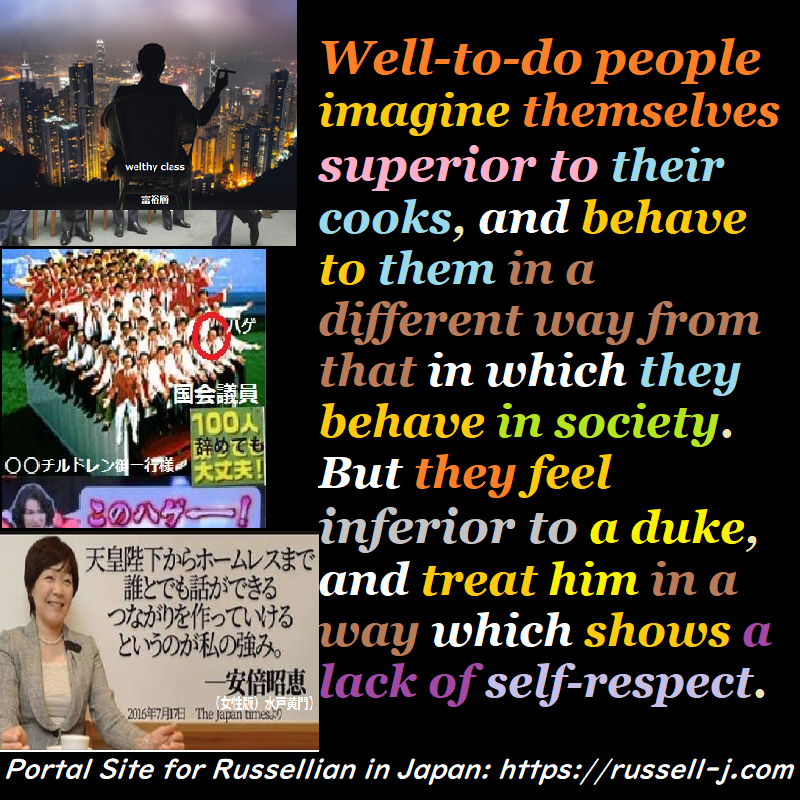 Well-to-do people imagine themselves superior to their cooks, and behave to them in a different way from that in which they behave in society. But they feel inferior to a duke, and treat him in a way which shows a lack of self-respect
.
 Source: On Education, especially in early childhood, 1926, by Bertrand Russell<
 More info.:
https://russell-j.com/beginner/OE10-050.HTM
Copyright: (c) Akiyoshi Matsushita (松下彰良) All Rights Reserved.