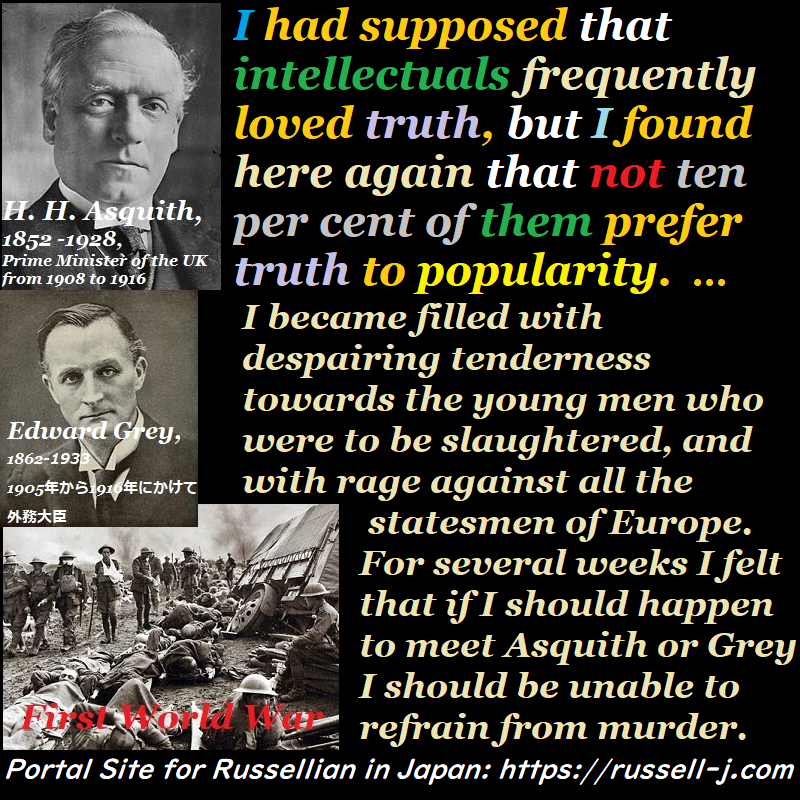 I had supposed that intellectuals frequently loved truth, but I found here again that not ten per cent of them prefer truth to popularity. ... I became filled with despairing tenderness towards the young men who were to be slaughtered, and with rage against all the statesmen of Europe. For several weeks I felt that if I should happen to meet Asquith or Grey I should be unable to refrain from murder.
 Source: The Autobiography of Bertrand Russell, v.2<
 More info.:
https://russell-j.com/beginner/AB21-040.HTM
Copyright: (c) Akiyoshi Matsushita (松下彰良) All Rights Reserved.