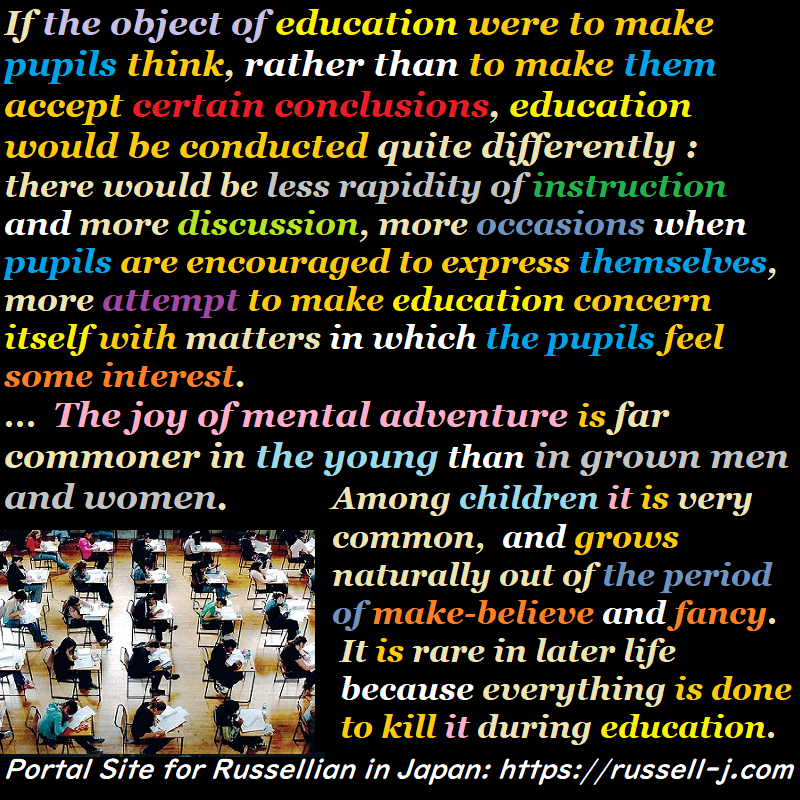 If the object of education were to make pupils think, rather than to make them accept certain conclusions, education would be conducted quite differently :there would be less rapidity of instruction and more discussion, more occasions when pupils are encouraged to express themselves, more attempt to make education concern itself with matters in which the pupils feel some interest. ...
... The joy of mental adventure is far commoner in the young than in grown men and women. Among children it is very common, and grows naturally out of the period of make-believe and fancy. It is rare in later life because everything is done to kill it during education.
Source: Principles of Social Reconstruction,1916, chap. 5.
 More info.:
https://russell-j.com/beginner/SIKO-D.HTM
---