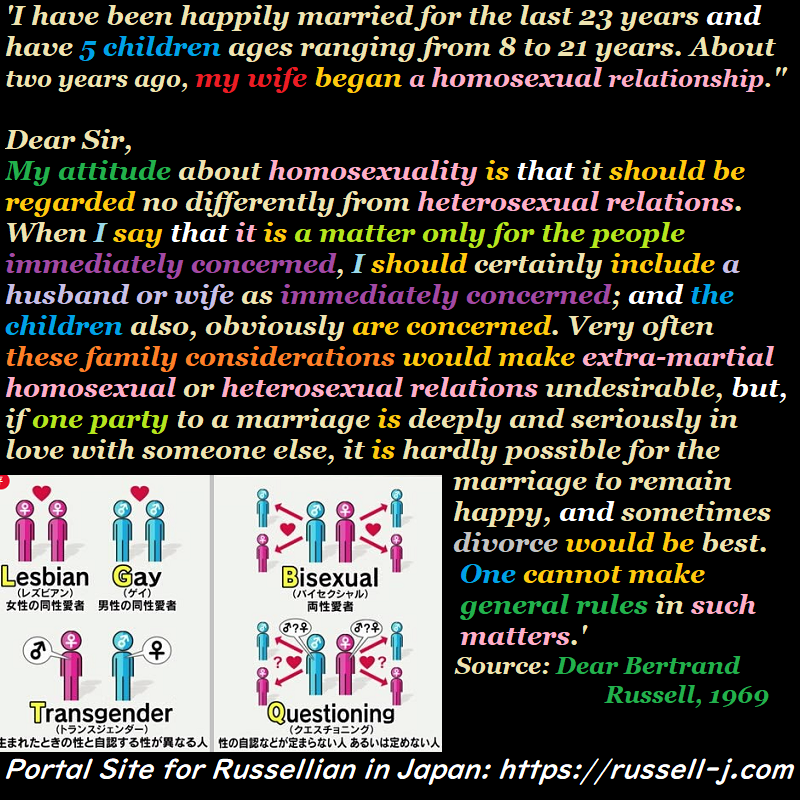 'I have been happily married for the last 23 years and have 5 children ages ranging from 8 to 21 years. About two years ago, my wife began a homosexual relationship. ..."

Dear Sir,
My attitude about homosexuality is that it should be regarded no differently from heterosexual relations. When I say that it is a matter only for the people immediately concerned, I should certainly include a husband or wife as immediately concerned; and the children also, obviously are concerned. Very often these family considerations would make extra-martial homosexual or heterosexual relations undesirable, but, if one party to a marriage is deeply and seriously in love with someone else, it is hardly possible for the marriage to remain happy, and sometimes divorce would be best. One cannot make general rules in such matters.'
 Source: Dear Bertrand Russell, 1969.
 Source:
 More info.:
https://russell-j.com/beginner/DBR4-33.HTM