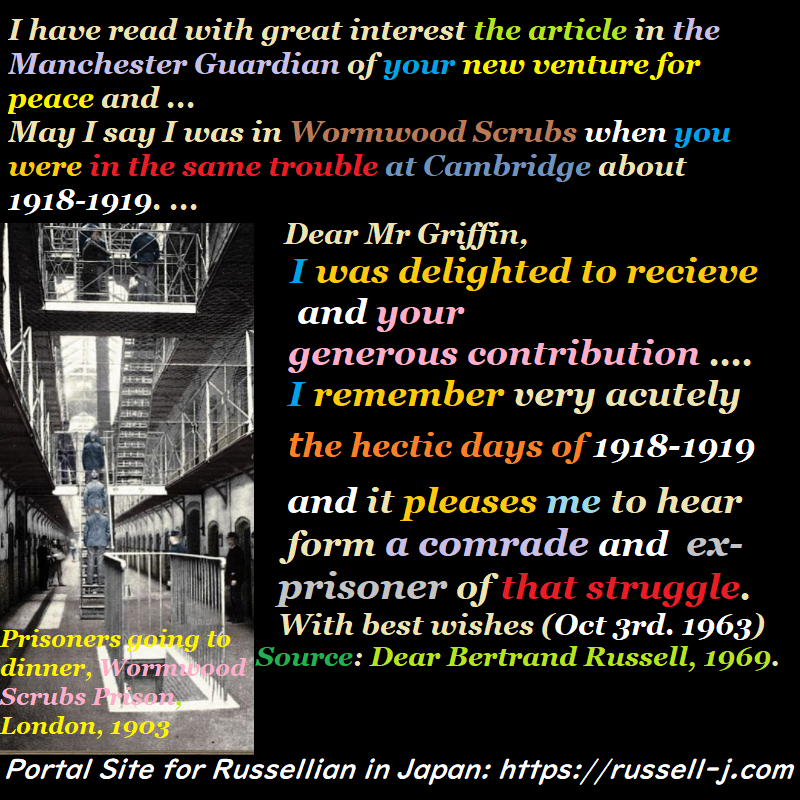 I have read with great interest the article in the Manchester Guardian of your new venture for peace and ...
May I say I was in Wormwood Scrubs when you were in the same trouble at Cambridge about 1918-1919. ...

Dear Mr Griffin,
I was delighted to recieve your letter and your generous contribution .... I remember very acutely the hectic days of 1918-1919 and it pleases me to hear form a comrade and ex-prisoner of that struggle.
With best wishes (Oct 3rd. 1963)
 Source: Dear Bertrand Russell, 1969.
 More info.:
https://russell-j.com/beginner/DBR3-02.HTM