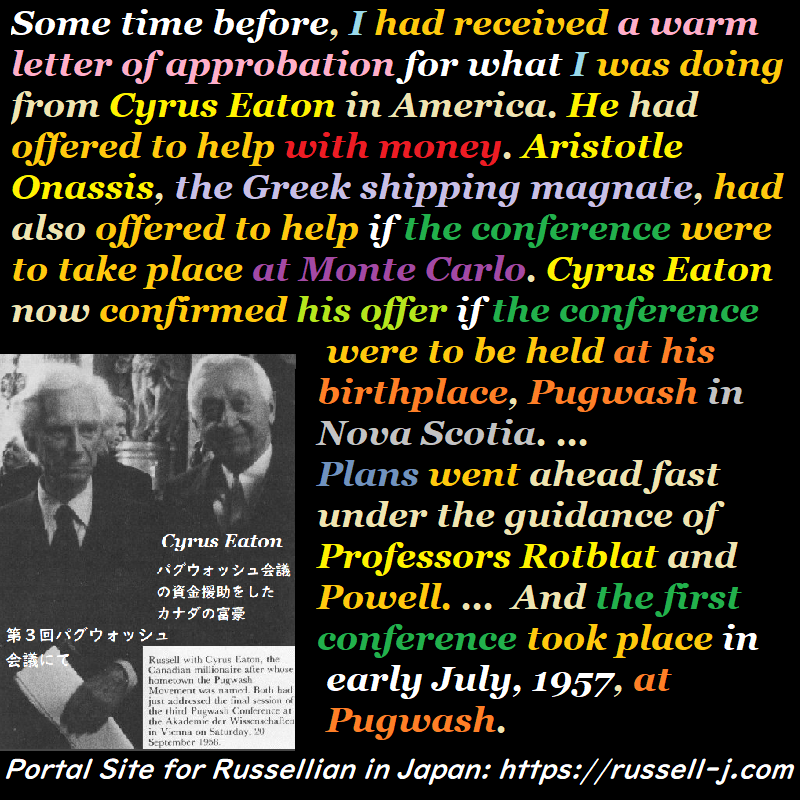 Some time before, I had received a warm letter of approbation for what I was doing from Cyrus Eaton in America. He had offered to help with money. Aristotle Onassis, the Greek shipping magnate, had also offered to help if the conference were to take place at Monte Carlo. Cyrus Eaton now confirmed his offer if the conference were to be held at his birthplace, Pugwash in Nova Scotia. ... Plans went ahead fast under the guidance of Professors Rotblat and Powell. ... And the first conference took place in early July, 1957, at Pugwash.
 Source: The Autobiography of Bertrand Russell, v.3 chap. 2
 More info.:
https://russell-j.com/beginner/AB32-320.HTM
Copyright: (c) Akiyoshi Matsushita (松下彰良) All Rights Reserved.