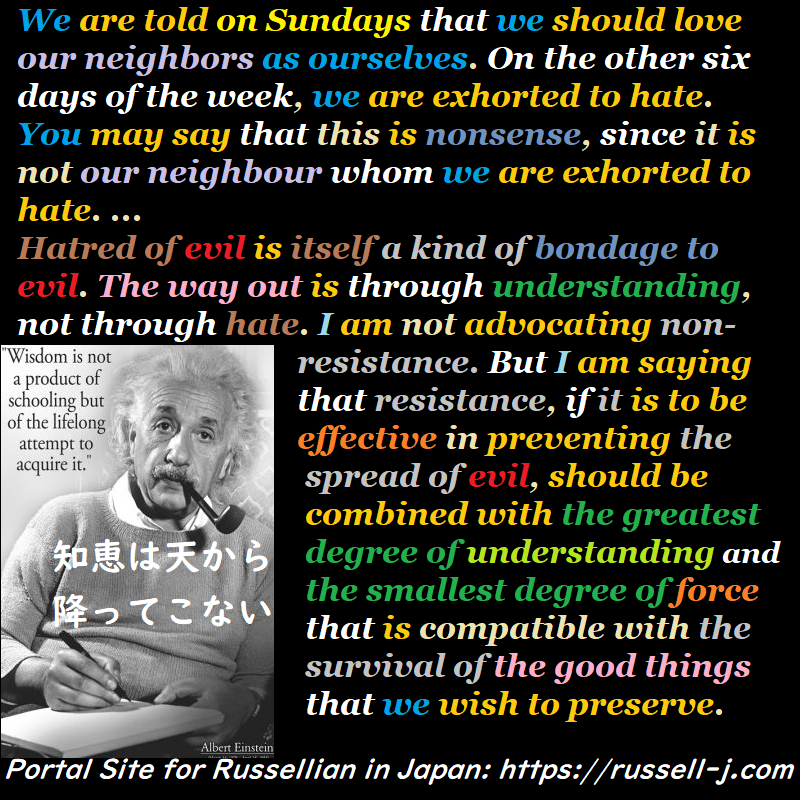 We are told on Sundays that we should love our neighbors as ourselves. On the other six days of the week, we are exhorted to hate. You may say that this is nonsense, since it is not our neighbour whom we are exhorted to hate. ...
Hatred of evil is itself a kind of bondage to evil. The way out is through understanding, not through hate. I am not advocating non-resistance. But I am saying that resistance, if it is to be effective in preventing the spread of evil, should be combined with the greatest degree of understanding and the smallest degree of force that is compatible with the survival of the good things that we wish to preserve.
 Source: Bertrand Russell : Knowledge and Wisdom (1954)
 More info.:
https://russell-j.com/beginner/1073_KW-050.HTM
Copyright: (c) Akiyoshi Matsushita (松下彰良) All Rights Reserved.