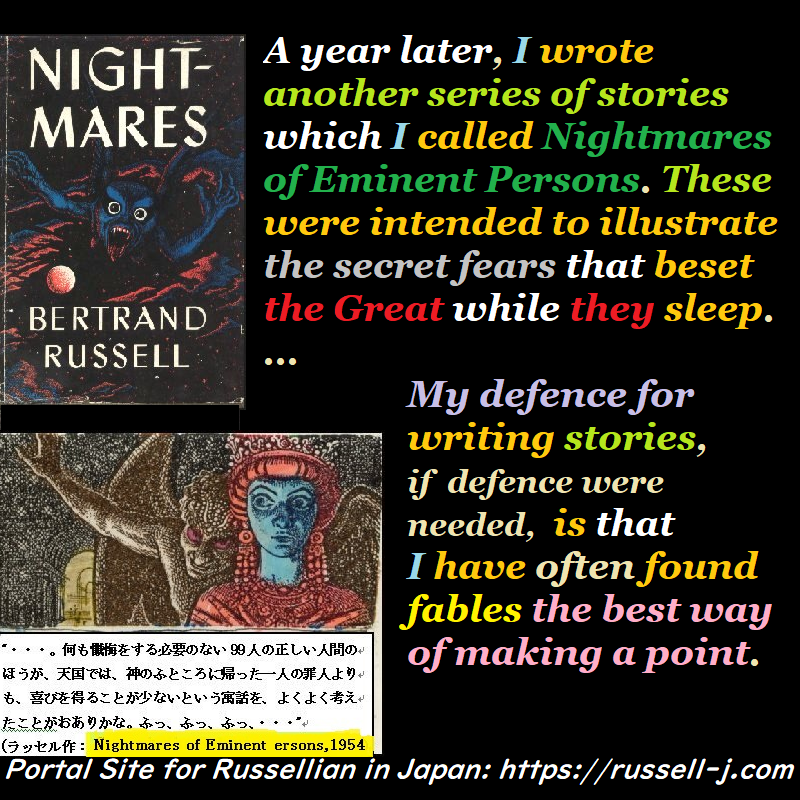 A year later, I wrote another series of stories which I called Nightmares of Eminent Persons. These were intended to illustrate the secret fears that beset the Great while they sleep. ...
My defence for writing stories, if defence were needed, is that I have often found fables the best way of making a point.
 Source: The Autobiography of Bertrand Russell, v.3
 More info.:
https://russell-j.com/beginner/AB31-290.HTM
Copyright: (c) Akiyoshi Matsushita (松下彰良) All Rights Reserved.