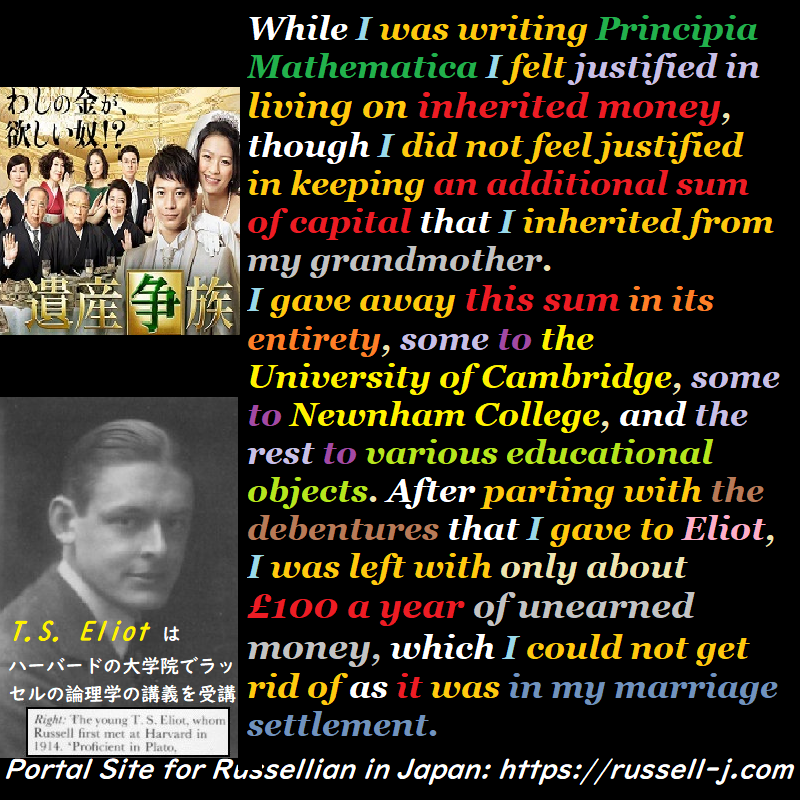 While I was writing Principia Mathematica I felt justified in living on inherited money, though I did not feel justified in keeping an additional sum of capital that I inherited from my grandmother. I gave away this sum in its entirety, some to the University of Cambridge, some to Newnham College, and the rest to various educational objects. After parting with the debentures that I gave to Eliot, I was left with only about £100 a year of unearned money, which I could not get rid of as it was in my marriage settlement.
 Source: The Autobiography of Bertrand Russell, v.2
 More info.:
https://russell-j.com/beginner/AB22-010.HTM
Copyright: (c) Akiyoshi Matsushita (松下彰良) All Rights Reserved.