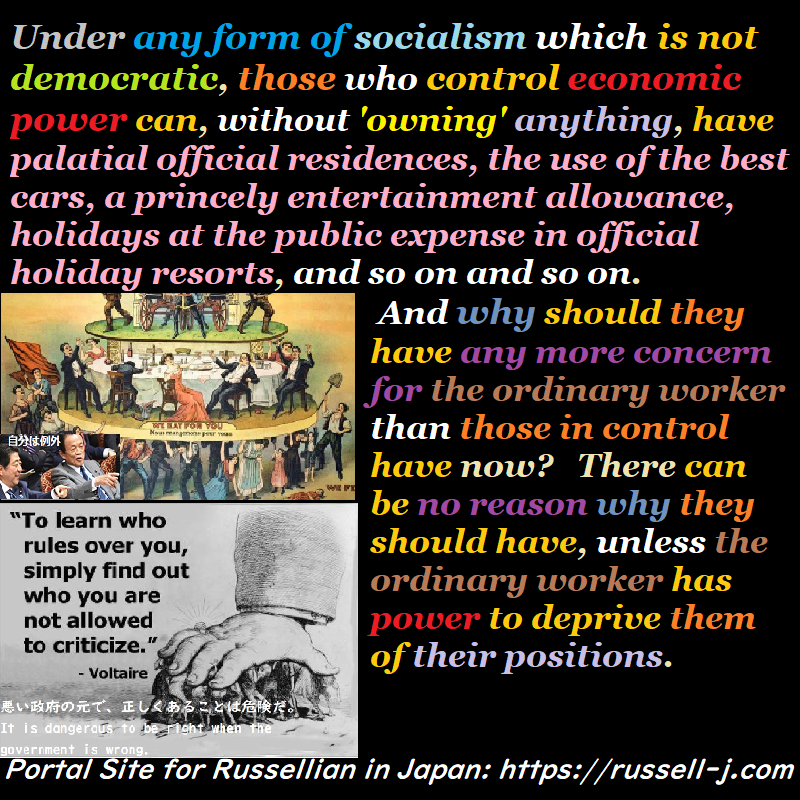 Under any form of socialism which is not democratic, those who control economic power can, without 'owning' anything, have palatial official residences, the use of the best cars, a princely entertainment allowance, holidays at the public expense in official holiday resorts, and so on and so on. And why should they have any more concern for the ordinary worker than those in control have now? There can be no reason why they should have, unless the ordinary worker has power to deprive them of their positions.
 Source: Power, a new social analysis, 1938, by Bertrand Russell
 More info.:
https://russell-j.com/beginner/POWER18_200.HTM
Copyright: (c) Akiyoshi Matsushita (松下彰良) All Rights Reserved.