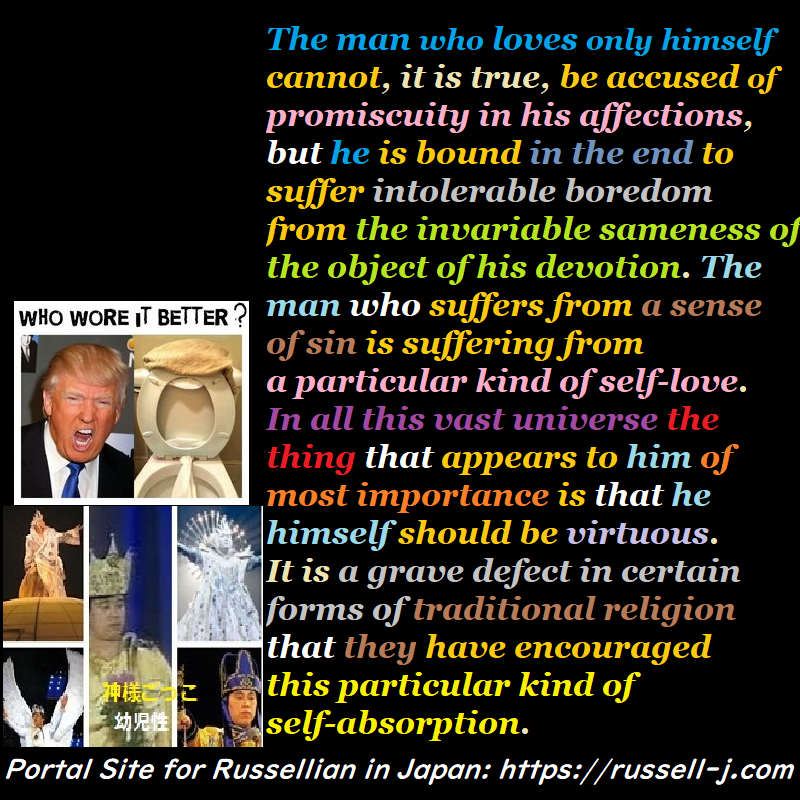 The man who loves only himself cannot, it is true, be accused of promiscuity in his affections, but he is bound in the end to suffer intolerable boredom from the invariable sameness of the object of his devotion. The man who suffers from a sense of sin is suffering from a particular kind of self-love. In all this vast universe the thing that appears to him of most importance is that he himself should be virtuous. It is a grave defect in certain forms of traditional religion that they have encouraged this particular kind of self-absorption.
 Source: The Conquest of Happiness, 1930
 More info.:
https://russell-j.com/beginner/HA28-010.HTM
Copyright: (c) Akiyoshi Matsushita (松下彰良) All Rights Reserved.