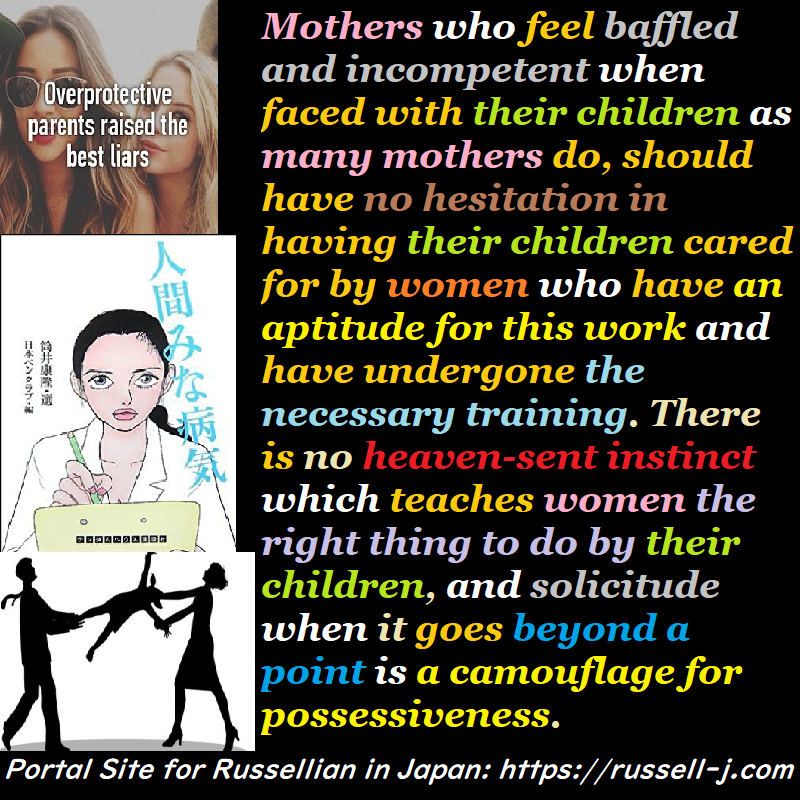 Mothers who feel baffled and incompetent when faced with their children as many mothers do, should have no hesitation in having their children cared for by women who have an aptitude for this work and have undergone the necessary training. There is no heaven-sent instinct which teaches women the right thing to do by their children, and solicitude when it goes beyond a point is a camouflage for possessiveness.
 Source: The Conquest of Happiness, 1930, Chap.11: Zest
 More info.:
https://russell-j.com/beginner/HA24-100.HTM
Copyright: (c) Akiyoshi Matsushita (松下彰良) All Rights Reserved.