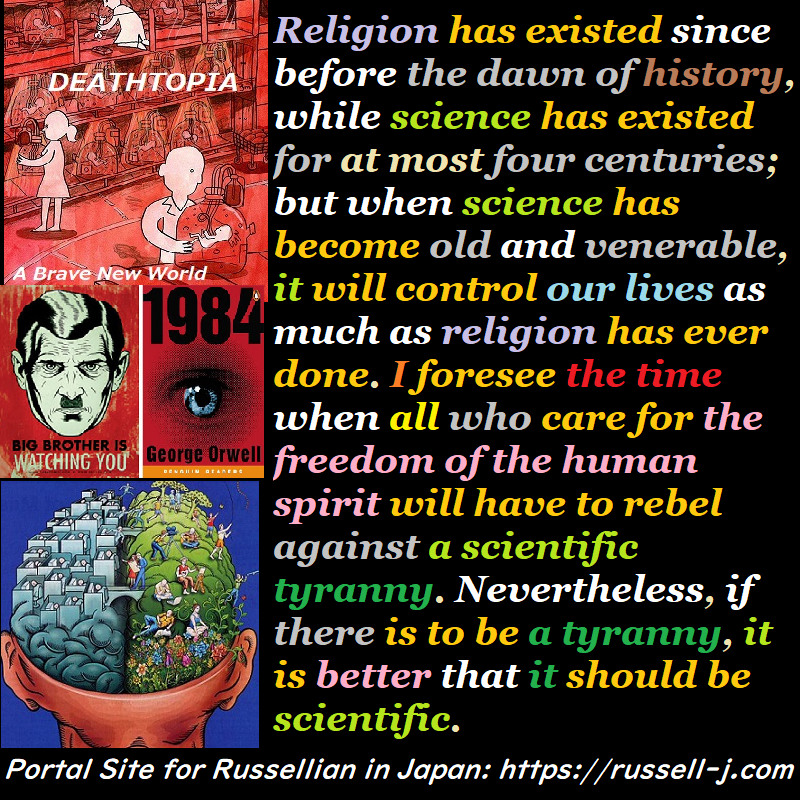 Religion has existed since before the dawn of history, while science has existed for at most four centuries; but when science has become old and venerable, it will control our lives as much as religion has ever done. I foresee the time when all who care for the freedom of the human spirit will have to rebel against a scientific tyranny. Nevertheless, if there is to be a tyranny, it is better that it should be scientific.
 Source: Marriage and Morals, 1929, by Bertrand Russell
 More info.:
https://russell-j.com/beginner/MM18-110.HTM
#Bertrand_Russell
Copyright: (c) Akiyoshi Matsushita (松下彰良) All Rights Reserved.