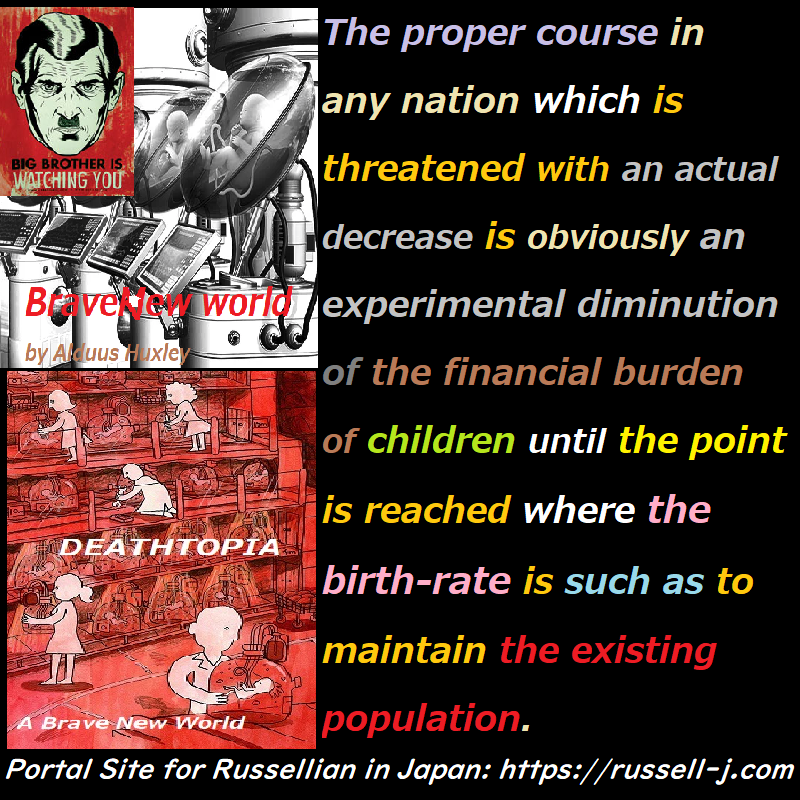 The proper course in any nation which is threatened with an actual decrease is obviously an experimental diminution of the financial burden of children until the point is reached where the birth-rate is such as to maintain the existing population.
 Source: Marriage and Morals, 1929, by Bertrand Russell
 More info.:
https://russell-j.com/beginner/MM17-100.HTM
#Bertrand_Russell
Copyright: (c) Akiyoshi Matsushita (松下彰良) All Rights Reserved.