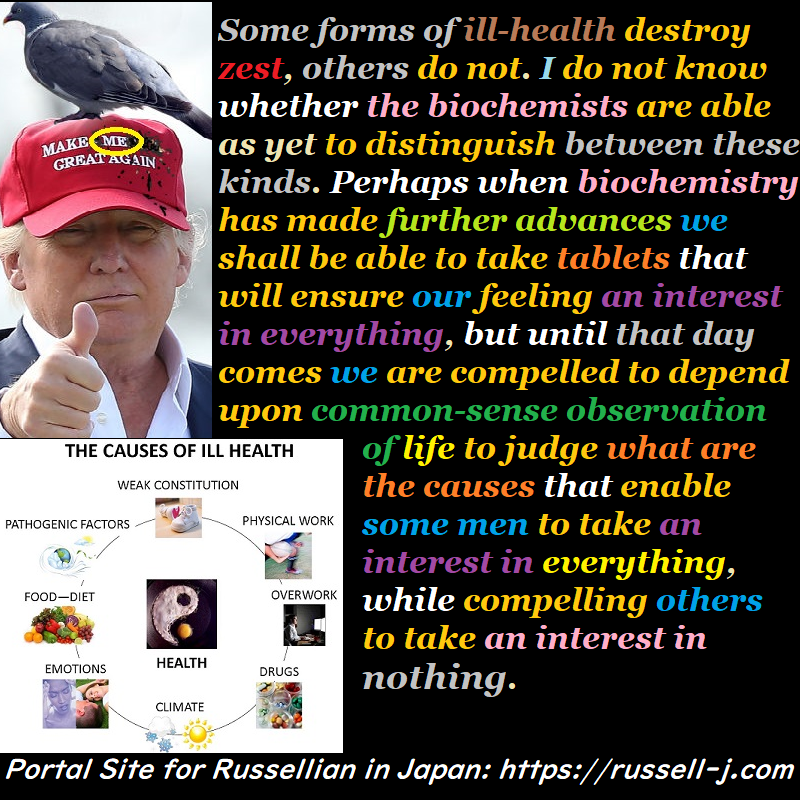 Some forms of ill-health destroy zest, others do not. I do not know whether the biochemists are able as yet to distinguish between these kinds. Perhaps when biochemistry has made further advances we shall be able to take tablets that will ensure our feeling an interest in everything, but until that day comes we are compelled to depend upon common-sense observation of life to judge what are the causes that enable some men to take an interest in everything, while compelling others to take an interest in nothing.
 Source: The Conquest of Happiness, 1930, Chap.6:Envy, by Bertrand Russell
 More info.:
https://russell-j.com/beginner/HA22-020.HTM
#Bertrand_Russell
Copyright: (c) Akiyoshi Matsushita (松下彰良) All Rights Reserved.