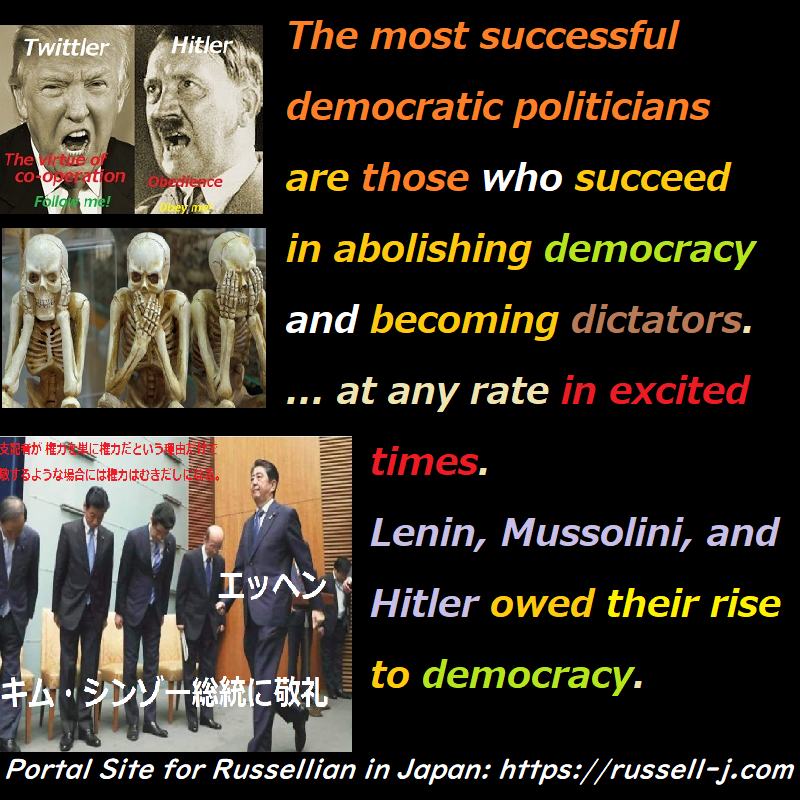 The most successful democratic politicians are those who succeed in abolishing democracy and becoming dictators. ... at any rate in excited times. Lenin, Mussolini, and Hitler owed their rise to democracy.
 Source: Power, a new social analysis, 1938, by Bertrand Russell
 More info.:
https://russell-j.com/beginner/POWER03_200.HTM
#Bertrand_Russell
Copyright: (c) Akiyoshi Matsushita (松下彰良) All Rights Reserved.