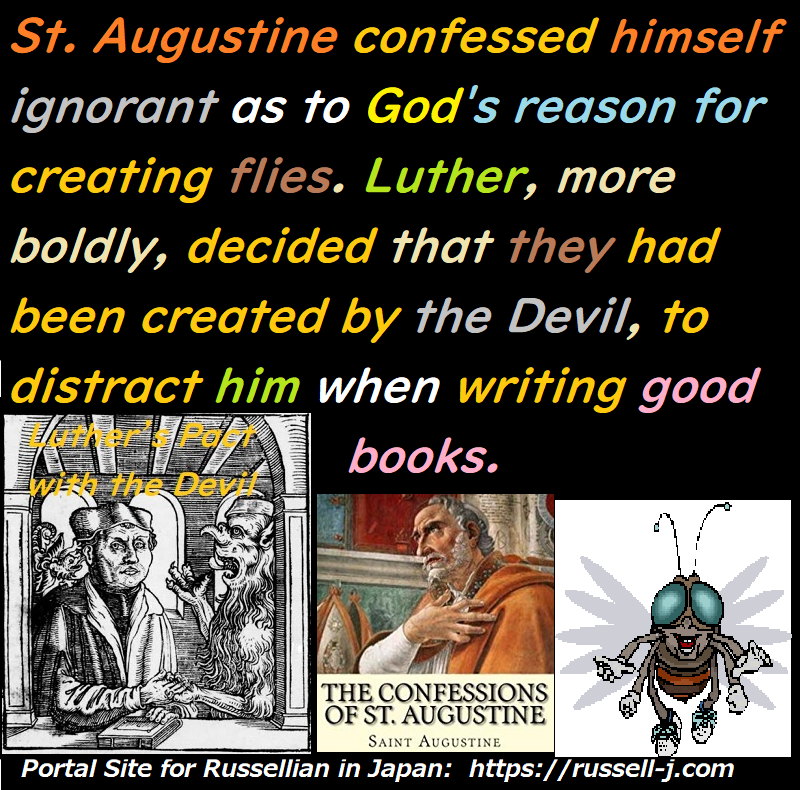 St. Augustine confessed himself ignorant as to God's reason for creating flies. Luther, more boldly, decided that they had been created by the Devil, to distract him when writing good books.
 Source: Religion and Science, 1935, by Bertrand Russell
 More info.:
https://russell-j.com/beginner/RS1935_03-120.HTM
Copyright: (c) Akiyoshi Matsushita (松下彰良) All Rights Reserved.