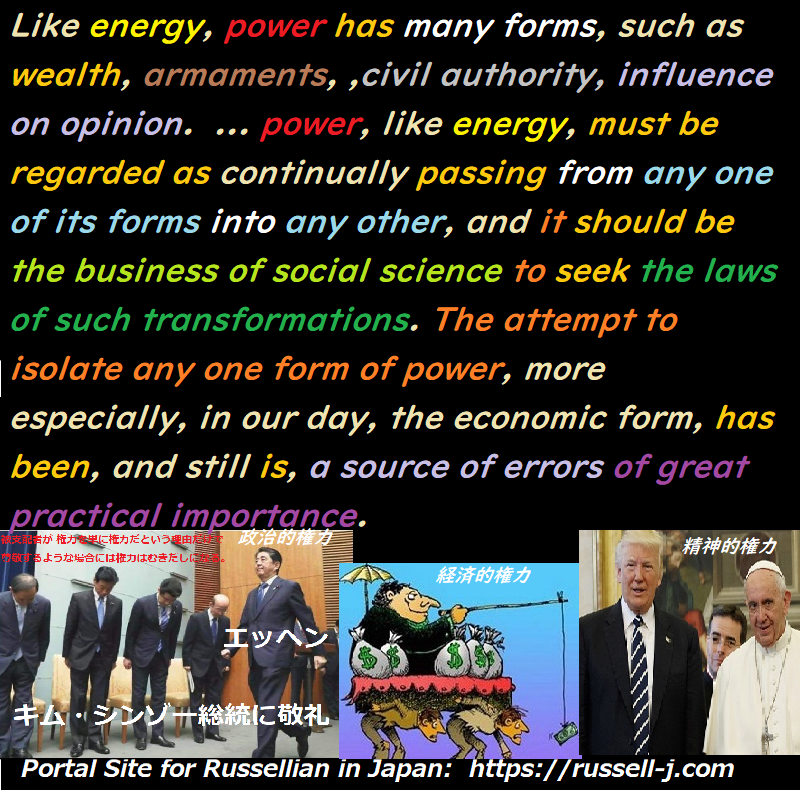 Like energy, power has many forms, such as wealth, armaments, ,civil authority, influence on opinion. ... power, like energy, must be regarded as continually passing from any one of its forms into any other, and it should be the business of social science to seek the laws of such transformations. The attempt to isolate any one form of power, more especially, in our day, the economic form, has been, and still is, a source of errors of great practical importance.
 Source: Power, a new social analysis, 1938, by Bertrand Russell
 More info.:
https://russell-j.com/beginner/POWER01_060.HTM
Copyright: (c) Akiyoshi Matsushita (松下彰良) All Rights Reserved.