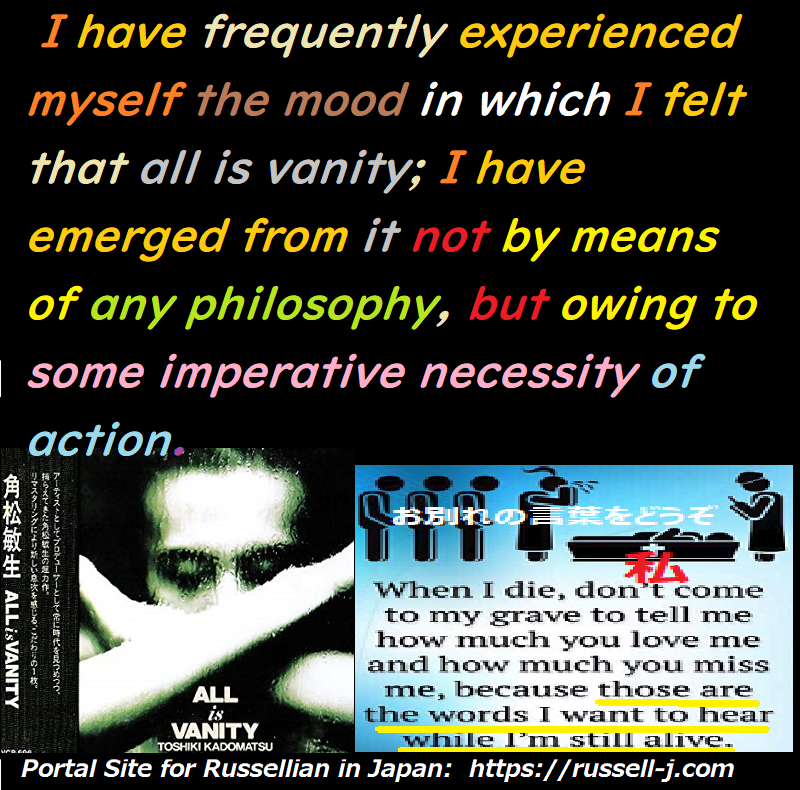 I have frequently experienced myself the mood in which I felt that all is vanity; I have emerged from it not by means of any philosophy, but owing to some imperative necessity of action.
 Source: The Conquest of Happiness, 1930, chap. 1.
 More info.:
https://russell-j.com/beginner/HA12-020.HTM
Copyright: (c) Akiyoshi Matsushita (松下彰良) All Rights Reserved.