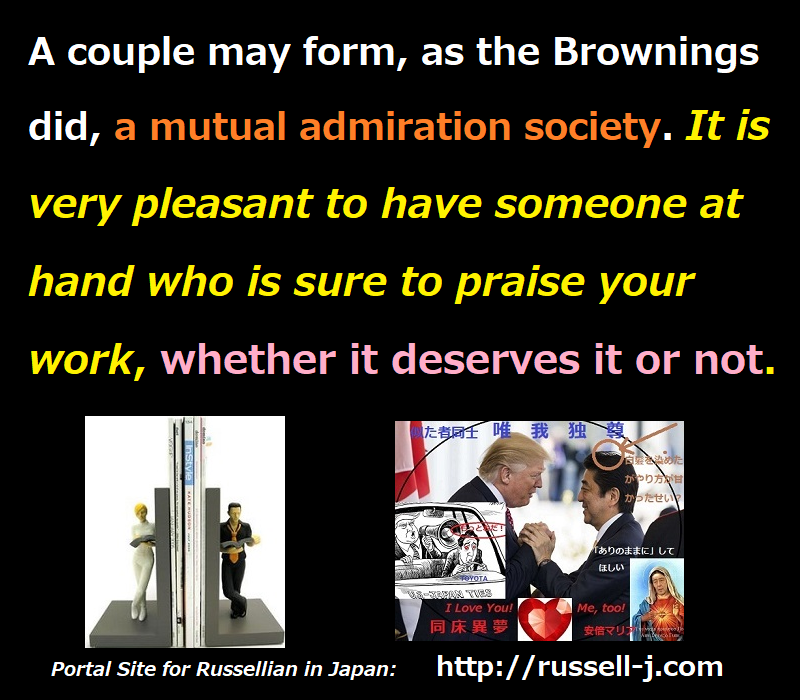 A couple may form, as the Brownings did, a mutual admiration society. It is very pleasant to have someone at hand who is sure to praise your work, whether it deserves it or not.
Source:
The Conquest of Happiness, 1930, chap.2:The Byronic unhappiness  
More info.:
http://russell-j.com/beginner/HA12-050.HTM
Copyright: (c) Akiyoshi Matsushita (松下彰良) All Rights Reserved.