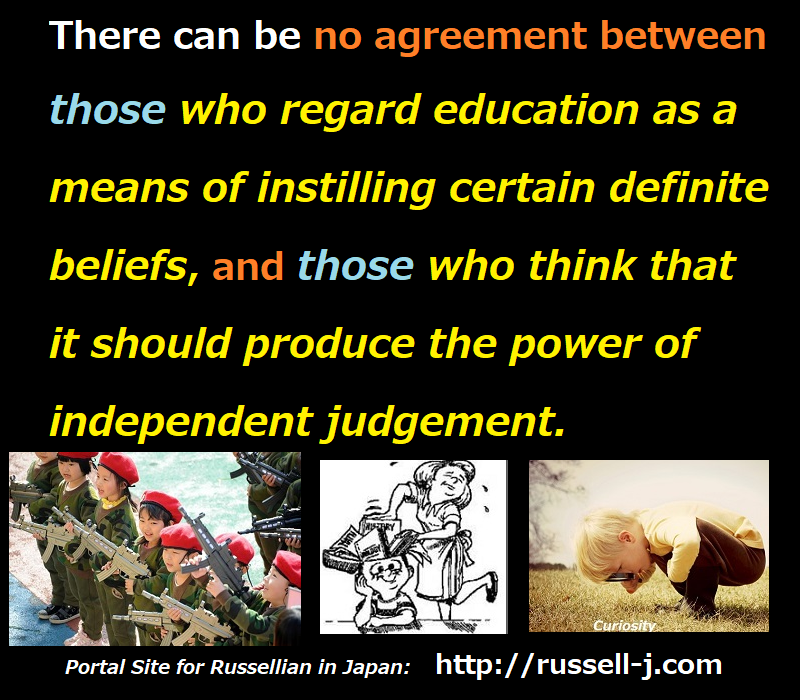 There can be no agreement between those who regard education as a means of instilling certain definite beliefs, and those who think that it should produce the power of independent judgement.
Source:
On Education, especially in early childhood, 1926, Introduction  
More info.:
http://russell-j.com/beginner/OE-PREF.HTM
Copyright: (c) Akiyoshi Matsushita (松下彰良) All Rights Reserved.