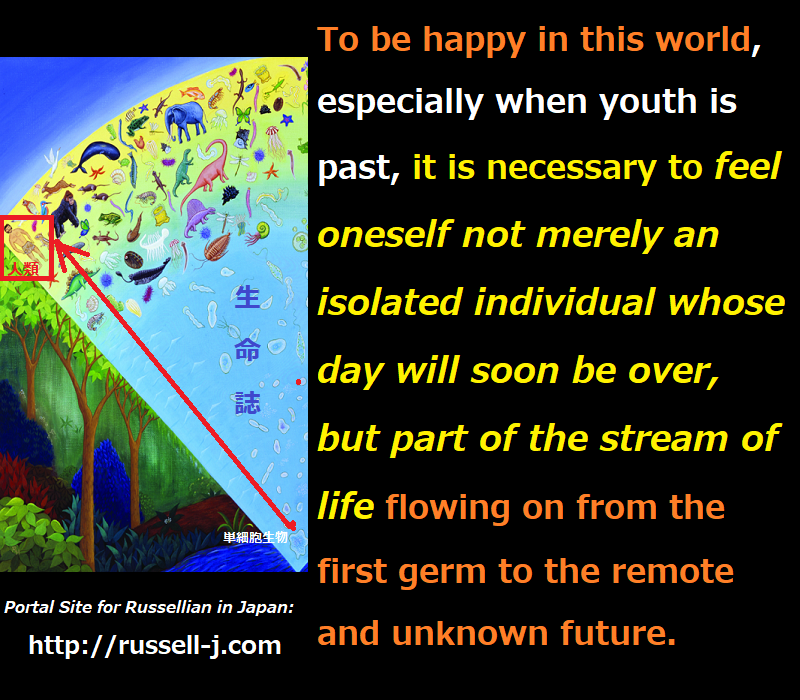 To be happy in this world, especially when youth is past, it is necessary to feel oneself not merely an isolated individual whose day will soon be over, but part of the stream of life flowing on from the first germ to the remote and unknown future.
Source:
The Conquest of Happiness, 1930, chap.13:The family.  
More info.:
http://russell-j.com/beginner/HA24-060.HTM
Copyright: (c) Akiyoshi Matsushita (松下彰良) All Rights Reserved.