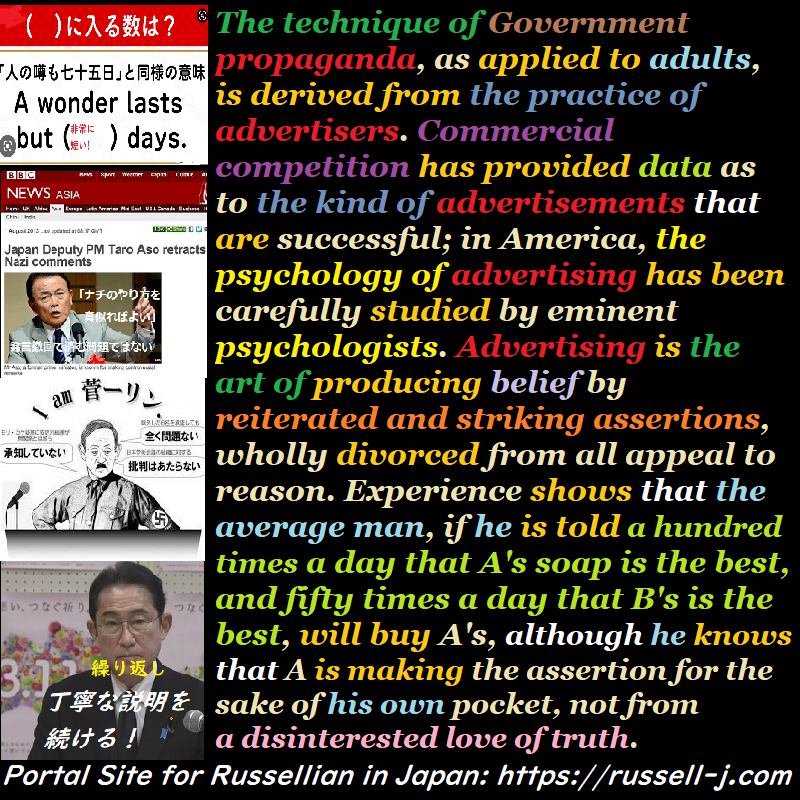 The technique of Government propaganda, as applied to adults, is derived from the practice of advertisers. Commercial competition has provided data as to the kind of advertisements that are successful; in America, the psychology of advertising has been carefully studied by eminent psychologists. Advertising is the art of producing belief by reiterated and striking assertions, wholly divorced from all appeal to reason. Experience shows that the average man, if he is told a hundred times a day that A's soap is the best, and fifty times a day that B's is the best, will buy A's, although he knows that A is making the assertion for the sake of his own pocket, not from a disinterested love of truth.
Source: Government by Propaganda, 1924
In: In: These Eventful Years; the twentieth century in the making(London, Encyclopaedia Britannica, 1924),pp.380-385.
More info.: Not available
---