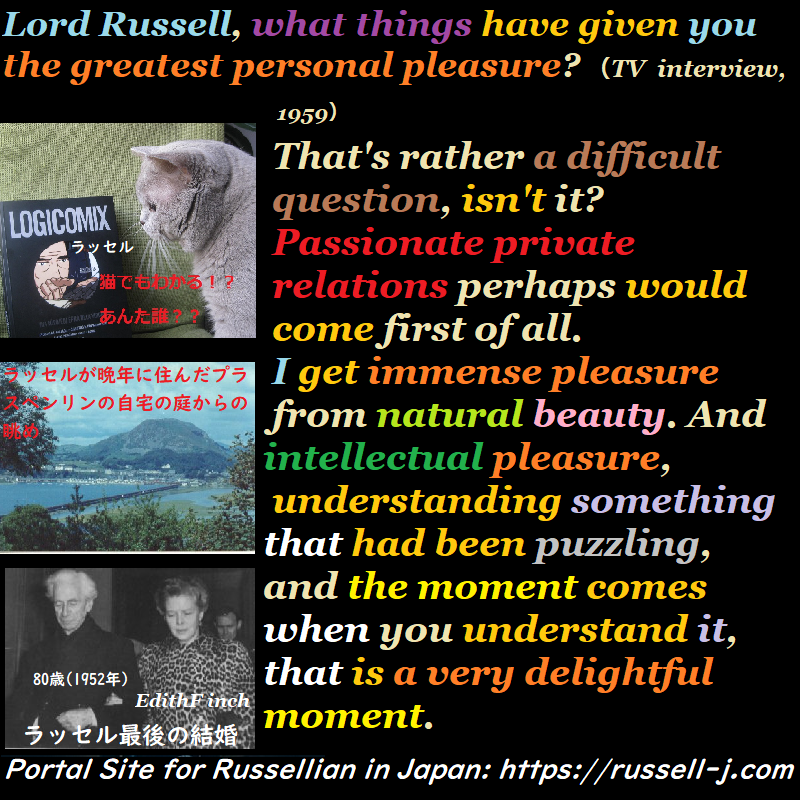 Lord Russell, what things have given you the greatest personal pleasure?
That's rather a difficult question, isn't it?
Passionate private relations perhaps would come first of all.
I get immense pleasure from natural beauty. And intellectual pleasure, understanding something that had been puzzling, and the moment comes when you understand it, that is a very delightful moment.
Source: Canadian Broadcasting Corporation (CBC) "Closeup" TV interview (1959年)
 Repr. in: The Quotable Bertrand Russell, ed. by Lee Eisler (New York; Prometheus Books, 1993)
More info.: Not available
---