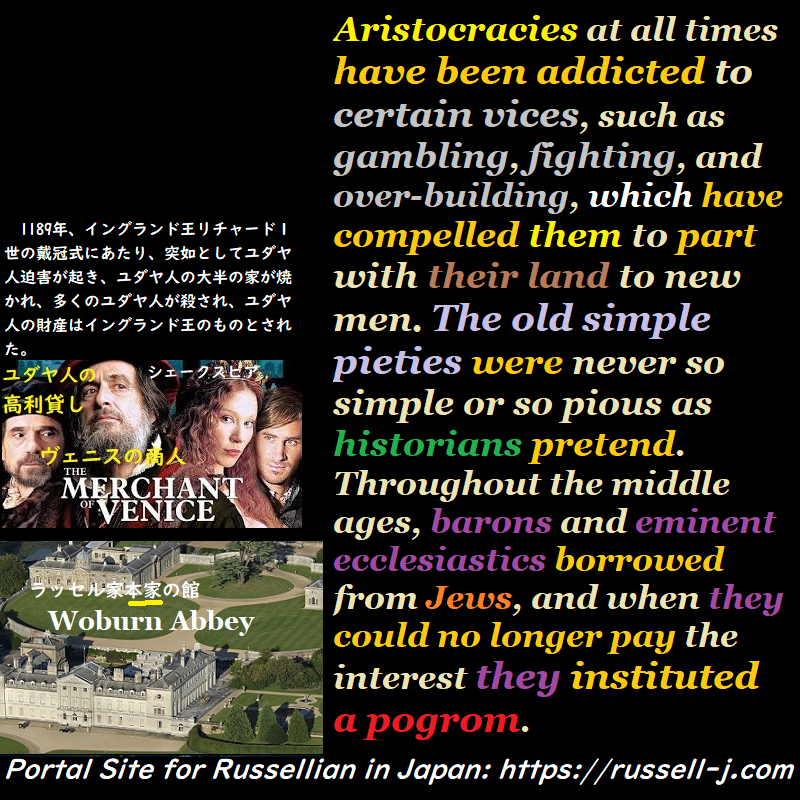 Aristocracies at all times have been addicted to certain vices, such as gambling, fighting, and over-building, which have compelled them to part with their land to new men. The old simple pieties were never so simple or so pious as historians pretend. Throughout the middle ages, barons and eminent ecclesiastics borrowed from Jews, and when they could no longer pay the interest they instituted a pogrom.
Source: How to Read and Understanding History; the past as the key to the future.(Girard, kansas, Haldeman-Julius, 1943, 24 p. 22 cm.)
Repr. in: Understanding History, and Other Essays, 1957.
More info.: Not available
---