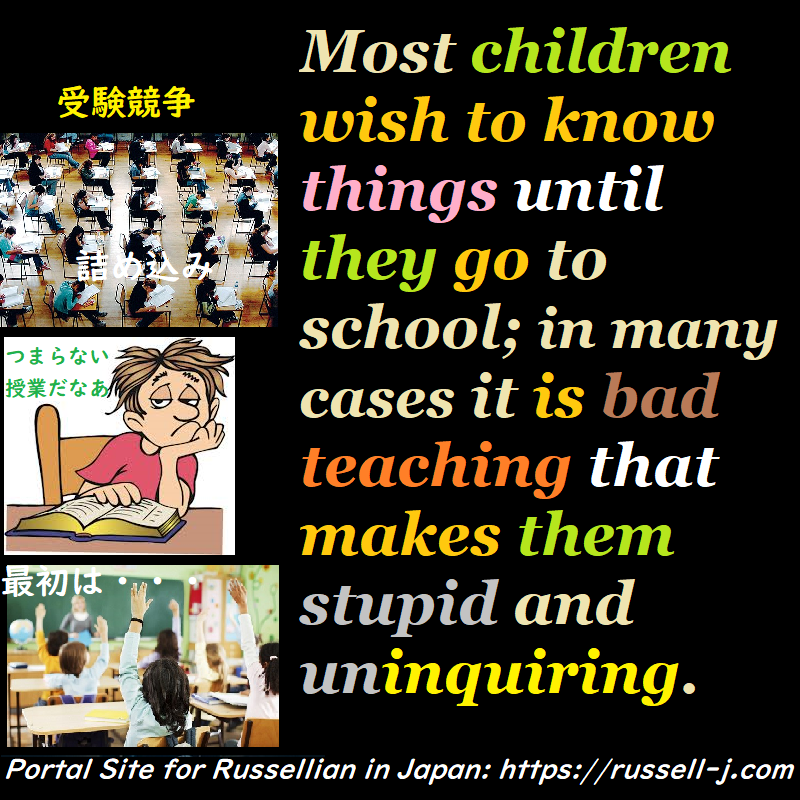 Most children wish to know things until they go to school; in many cases it is bad teaching that makes them stupid and uninquiring.
Source: How to Read and Understanding History; the past as the key to the future.(Girard, kansas, Haldeman-Julius, 1943, 24 p. 22 cm.)
Repr. in: Understanding History, and Other Essays, 1957.
More info.: Not available
---