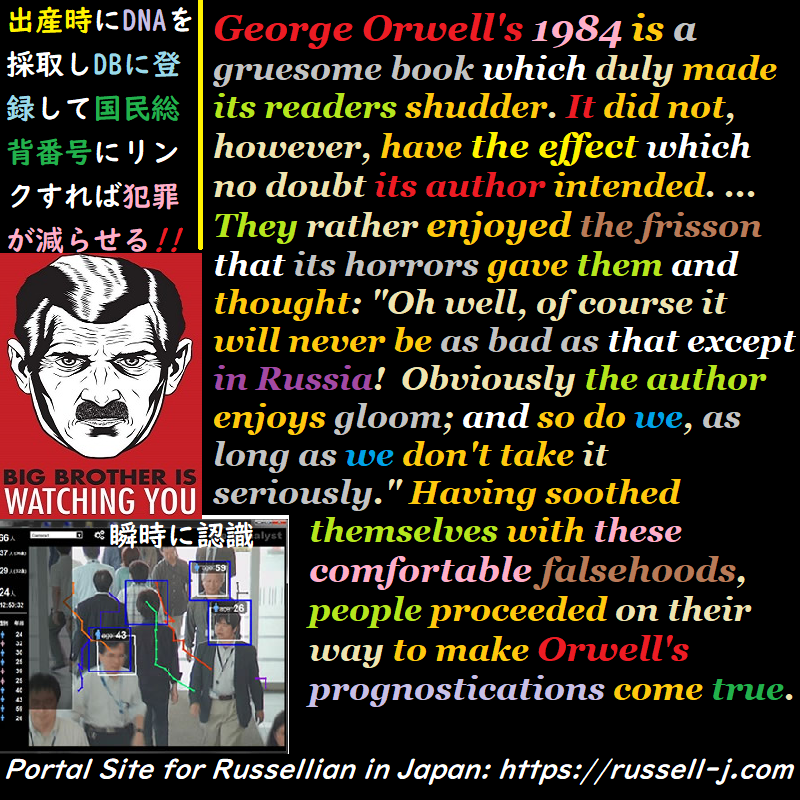 George Orwell's 1984 is a gruesome book which duly made its readers shudder. It did not, however, have the effect which no doubt its author intended. ... They rather enjoyed the frisson that its horrors gave them and thought: "Oh well, of course it will never be as bad as that except in Russia! Obviously the author enjoys gloom; and so do we, as long as we don't take it seriously." Having soothed themselves with these comfortable falsehoods, people proceeded on their way to make Orwell's prognostications come true.
 Source: Bertrand Russell : Symptoms of Orwell's 1984
 More info.:
https://russell-j.com/beginner/1070_SoO-010.HTM
Copyright: (c) Akiyoshi Matsushita (松下彰良) All Rights Reserved.