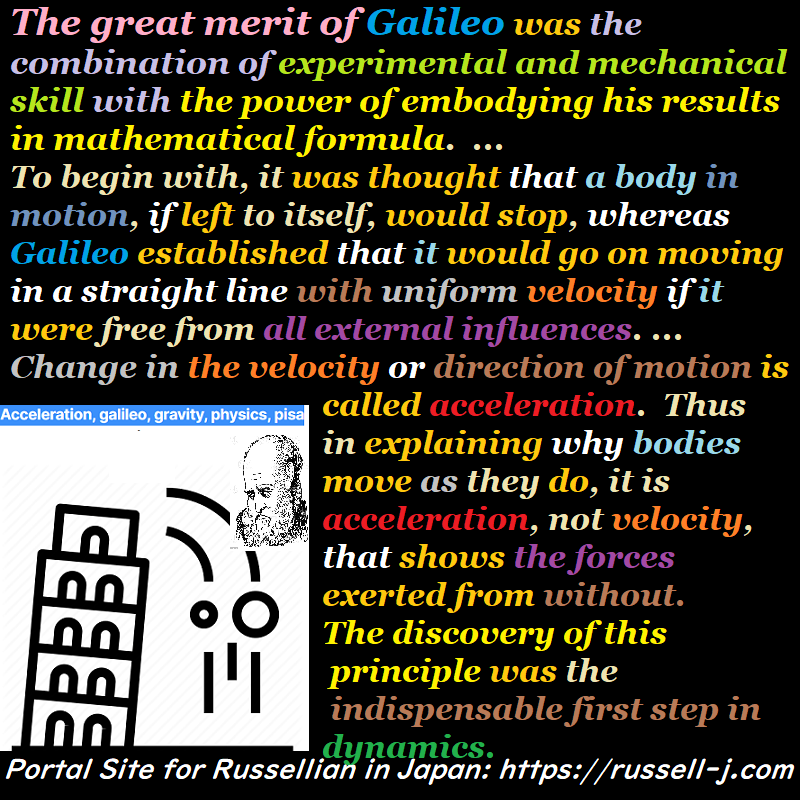 The great merit of Galileo was the combination of experimental and mechanical skill with the power of embodying his results in mathematical formula. ... To begin with, it was thought that a body in motion, if left to itself, would stop, whereas Galileo established that it would go on moving in a straight line with uniform velocity if it were free from all external influences.... Change in the velocity or direction of motion is called acceleration. Thus in explaining why bodies move as they do, it is acceleration, not velocity, that shows the forces exerted from without. The discovery of this principle was the indispensable first step in dynamics.
 Source: Religion and Science, 1935
 More info.:
https://russell-j.com/beginner/RS1935_02-090.HTM
Copyright: (c) Akiyoshi Matsushita (松下彰良) All Rights Reserved.