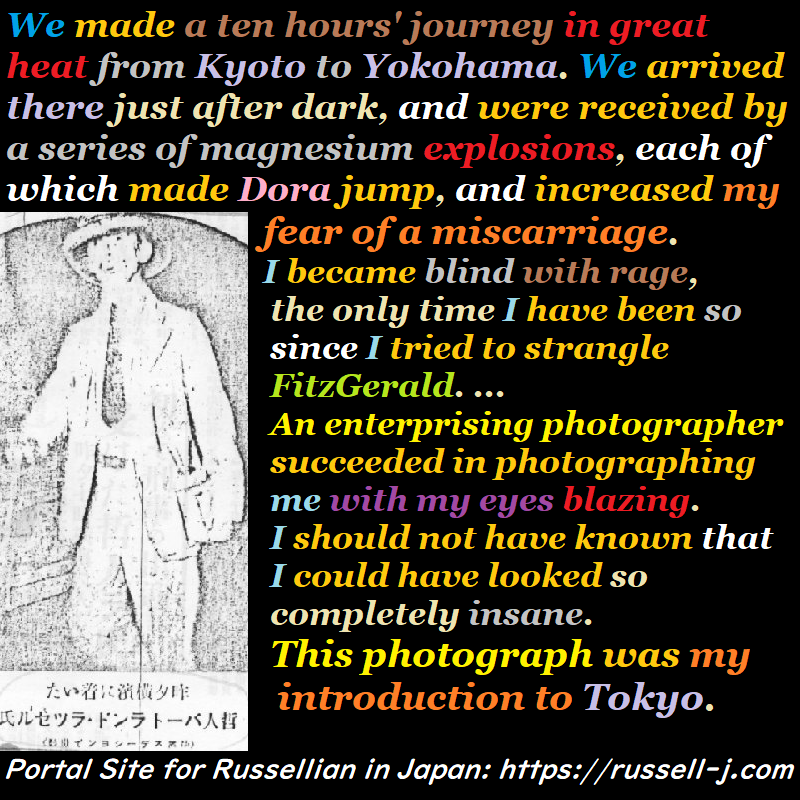 We made a ten hours' journey in great heat from Kyoto to Yokohama. We arrived there just after dark, and were received by a series of magnesium explosions, each of which made Dora jump, and increased my fear of a miscarriage. I became blind with rage, the only time I have been so since I tried to strangle FitzGerald. ... An enterprising photographer succeeded in photographing me with my eyes blazing. I should not have known that I could have looked so completely insane. This photograph was my introduction to Tokyo.
 Source: The Autobiography of Bertrand Russell, v.2
 More info.:
https://russell-j.com/beginner/AB23-150.HTM
Copyright: (c) Akiyoshi Matsushita (松下彰良) All Rights Reserved.