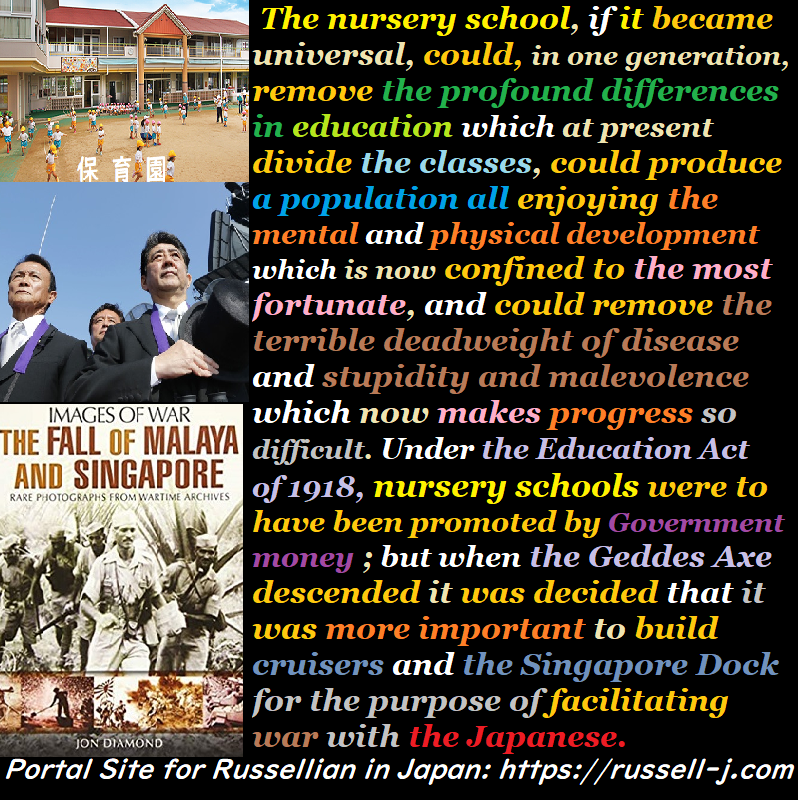 The nursery school, if it became universal, could, in one generation, remove the profound differences in education which at present divide the classes, could produce a population all enjoying the mental and physical development which is now confined to the most fortunate, and could remove the terrible deadweight of disease and stupidity and malevolence which now makes progress so difficult. Under the Education Act of 1918, nursery schools were to have been promoted by Government money ; but when the Geddes Axe descended it was decided that it was more important to build cruisers and the Singapore Dock for the purpose of facilitating war with the Japanese.
.
 Source: On Education, especially in early childhood, 1926, by Bertrand Russell
 More info.:
https://russell-j.com/beginner/OE13-050.HTM
Copyright: (c) Akiyoshi Matsushita (松下彰良) All Rights Reserved.