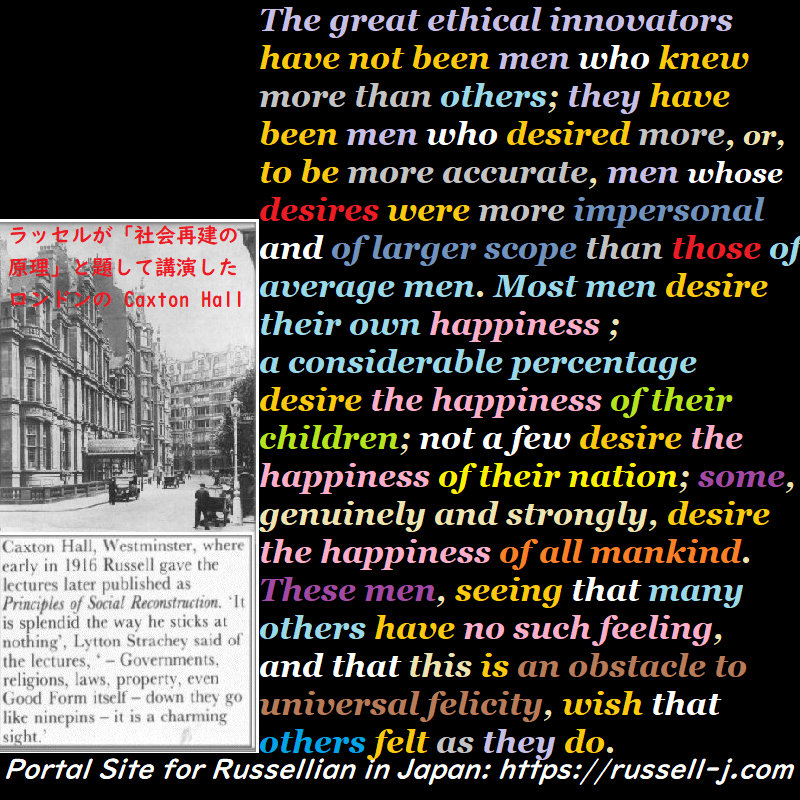 During the summer of 1915 I wrote Principles of Social Reconstruction ... In it I suggested a philosophy of politics based upon the belief that impulse has more effect than conscious purpose in moulding men's lives. I divided impulses into two groups, the possessive and the creative, considering the best life that which is most built on creative impulses. ... I first gave the book as lectures, and then published it. To my surprise, it had an immediate success. I had written it with no expectation of its being read, merely as a profession of faith, but it brought me in a great deal of money, and laid the foundation for all my future earnings.
.
 Source: The Autobiography of Bertrand Russell, v.2<
 More info.:
https://russell-j.com/beginner/AB21-090.HTM
Copyright: (c) Akiyoshi Matsushita (松下彰良) All Rights Reserved.