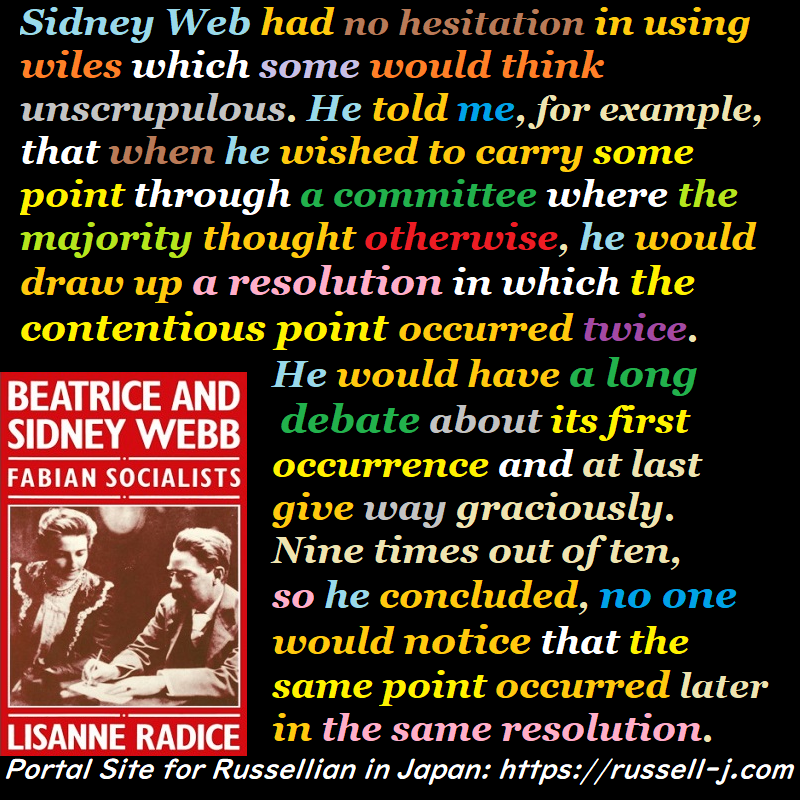 Sidney Web had no hesitation in using wiles which some would think unscrupulous. He told me, for example, that when he wished to carry some point through a committee where the majority thought otherwise, he would draw up a resolution in which the contentious point occurred twice. He would have a long debate about its first occurrence and at last give way graciously. Nine times out of ten, so he concluded, no one would notice that the same point occurred later in the same resolution.
 Source: The Autobiography of Bertrand Russell, v.1 :
 More info.:
https://russell-j.com/beginner/AB14-070.HTM
Copyright: (c) Akiyoshi Matsushita (松下彰良) All Rights Reserved.