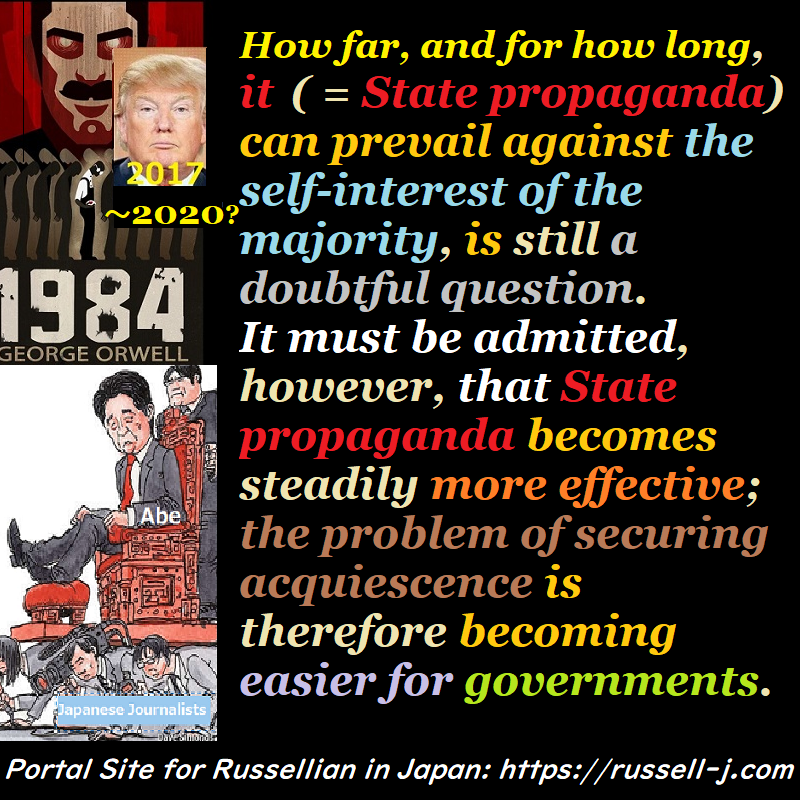 How far, and for how long, it ( = State propaganda) can prevail against the self-interest of the majority, is still a doubtful question. It must be admitted, however, that State propaganda becomes steadily more effective; the problem of securing acquiescence is therefore becoming easier for governments.
 Source: Power, a new social analysis, 1938, by Bertrand Russell
 More info.:
https://russell-j.com/beginner/POWER06_260.HTM
Copyright: (c) Akiyoshi Matsushita (松下彰良) All Rights Reserved.