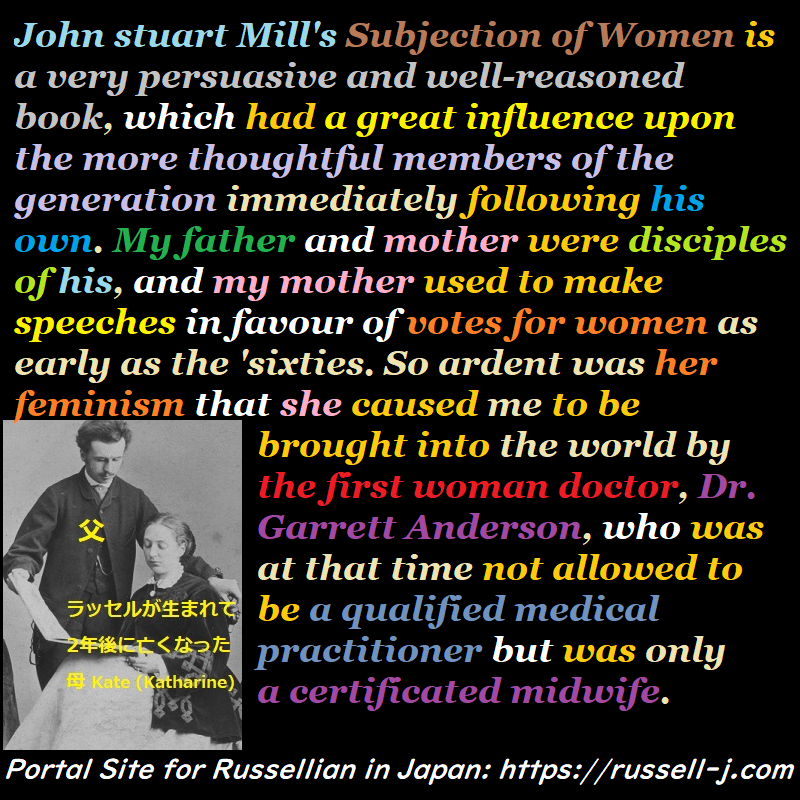 John stuart Mill's Subjection of Women is a very persuasive and well-reasoned book, which had a great influence upon the more thoughtful members of the generation immediately following his own. My father and mother were disciples of his, and my mother used to make speeches in favour of votes for women as early as the 'sixties. So ardent was her feminism that she caused me to be brought into the world by the first woman doctor, Dr. Garrett Anderson, who was at that time not allowed to be a qualified medical practitioner but was only a certificated midwife.
 Source: Marriage and Morals, 1929, by Bertrand Russell
 More info.:
https://russell-j.com/beginner/MM07-010.HTM
Copyright: (c) Akiyoshi Matsushita (松下彰良) All Rights Reserved.