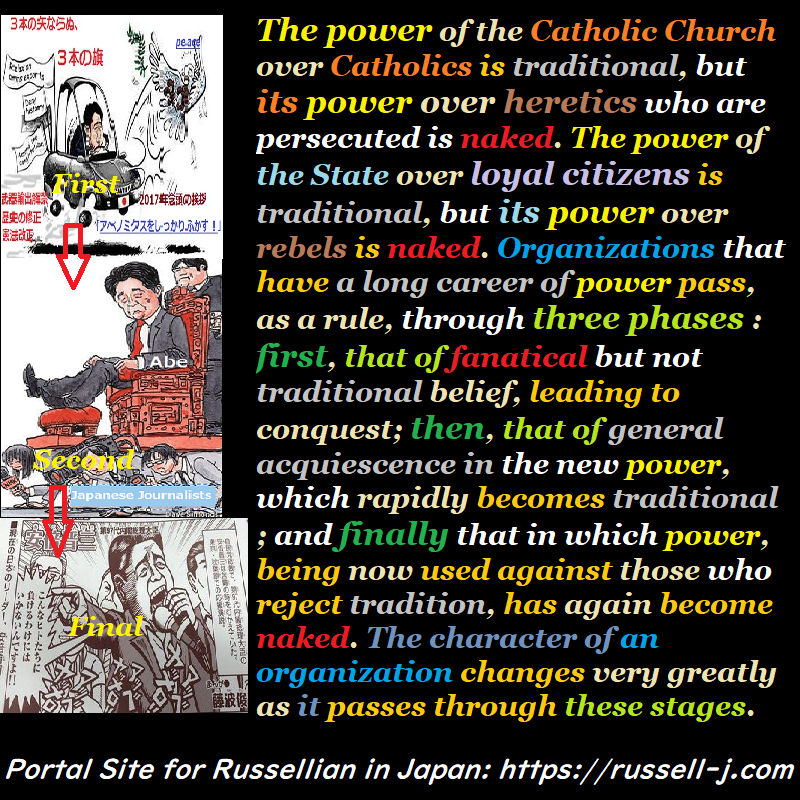 The power of the Catholic Church over Catholics is traditional, but its power over heretics who are persecuted is naked. The power of the State over loyal citizens is traditional, but its power over rebels is naked. Organizations that have a long career of power pass, as a rule, through three phases : first, that of fanatical but not traditional belief, leading to conquest; then, that of general acquiescence in the new power, which rapidly becomes traditional ; and finally that in which power, being now used against those who reject tradition, has again become naked. The character of an organization changes very greatly as it passes through these stages.
 Source: Power, a new social analysis, 1938, by Bertrand Russell
 More info.:
https://russell-j.com/beginner/POWER06_010.HTM
#Bertrand_Russell
Copyright: (c) Akiyoshi Matsushita (松下彰良) All Rights Reserved.