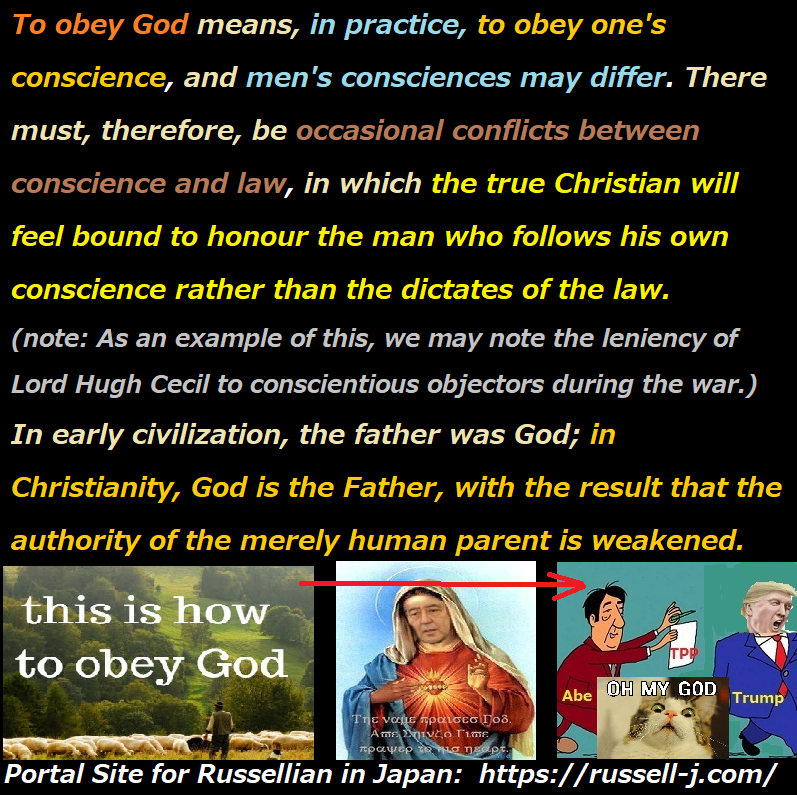 To obey God means, in practice, to obey one's conscience, and men's consciences may differ. There must, therefore, be occasional conflicts between conscience and law, in which the true Christian will feel bound to honour the man who follows his own conscience rather than the dictates of the law. (note: As an example of this, we may note the leniency of Lord Hugh Cecil to conscientious objectors during the war.) In early civilization, the father was God; in Christianity, God is the Father, with the result that the authority of the merely human parent is weakened.  
Source: Bertrand Russell :Marriage and Morals, 1929
More info.:
https://russell-j.com/beginner/MM13-070.HTM
Copyright: (c) Akiyoshi Matsushita (松下彰良) All Rights Reserved.