Bertrand Russell : Understanding History and Other Essays, pub. by special arrangement with H. J. Haldeman.(New York; Philosophical Library, 1957. 122 p. 20 cm.)
---
Contents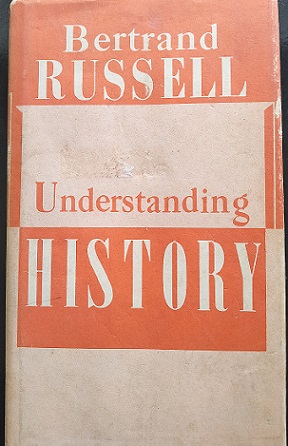 <!A HREF="50T-IDX.HTM">
邦訳書画像(なし)
How to read and understanding history(←邦訳あり)

The value of free thought.

The meaning of matter.

The nature of 'mass'.

Ups and downs of the atomic theory.

Quantum theory.

The behavior of matter in bulk.

Physics is still deterministic.

Psychology also has changed.

Life as it appears in biology.

What we mean by habit.

Habit primarily physical.

Physical causes of introspection.

The physical and mental overlap.

Definition of 'physical'.
The relations between mental and physical events.

The question of 'materialism'.
---