Contents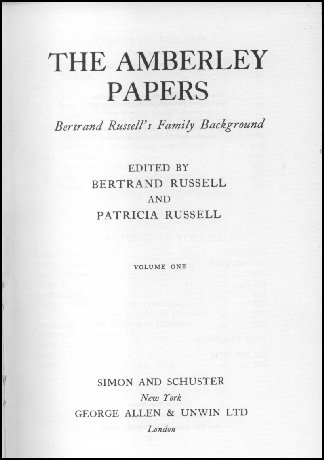 Vol.1 Genealogical tables.
Preface.
1.The Stanleys of Alderley.
2.The Russells.
3.Kate Stanley's childhood and youth.
4.Amberley's early boyhood.
5.Harrow.
6.Edinburgh, Cambridge, and travels.
7.Courtship.
8.Marriege to end of 1865.
9.1866.
Index.

Vol.2
10.Parliament and America, 1867 and 1868.
11.The South Devon election.
12.1869.
13.1870.
14.1871.
15.Can war be avolished?
16.Family controversies.
17.Death of Kate, Rachel, and Amberley.
Index.